Save Your Marriage
In 12 Weeks
"It's the best it's been in decades."
-Dana H.
About The Marriage Foundation
Paul Friedman, Founder
Paul's unique system methodically revitalizes your thinking about your spouse, yourself, and the entire foundation of your marriage. Individuals go through our course quickly and progressively learning what not to do, what to do, and how to be married the way that their marriage will flourish, becoming a continual source of happiness and fulfillment
Since 2003, when Paul Friedman first developed these marriage systems by working directly with hundreds of individuals and couples, we have been refining our processes to what is now the most effective program for those seeking the two promises of marriage, ever-increasing love, and ever-expanding happiness regardless of whatever current horrible circumstances and difficulties assail you.
In 2009 The Marriage Foundation became a 501(c)(3) nonprofit organization to share these revolutionary marriage systems with individuals around the world.
We have highly acclaimed books on marriage (see the reviews), educational video courses for dating, premarital and troubled marriages. Paul trained marriage counselors in our systems who back up our programs and continues to guide the growth of the organization.
Thousands of individuals and couples worldwide who are empowered by our teachings have gained control over their happiness and destiny.
Our mission is to serve you. We offer free marriage help to those who write to us, usually directing you to one of our resources, either our insightful marriage books or for more serious problems our life-changing Complete Marriage System is taught via online video courses.
Learn For Free
Podcast: Listen to our podcast as our founder, Paul Friedman and his co-host, David Kruse, discuss a wide range of marriage related topics and social issues.

Videos: Watch videos of Paul answering specific questions from viewers.
Articles: Paul has written many articles on marriage for you to read.
Guidance: You may write to our counselors for free advice on your particular situation.
Support The Foundation
TMF is a nonprofit organization that serves clients in over 45 countries. Our principles have improved the lives of countless families.
Our operational costs are met through selling educational books and programs, and by our generous benefactors.
Tax deductible donations & corporate sponsorships allow us to offer our services for a very modest fee, & be flexible with couples in need.
Please read about our mission and support our cause.
If I hadn't personally witnessed it for myself, I would not believe it possible.
Well, I have to say that if I hadn't personally witnessed it for myself, I would not believe it possible. In 4 weeks, my husband has made a complete 180 and recommitted to me on our 12th anniversary yesterday. I told him that 13 is a lucky number and this is going to be the best year yet! He wants to do the couples program with me and add the men's course for himself. We have a long way to go to ensure that current behaviors become permanent habits, but it is definitely all in controlling the mind. I can't wait to finish the rest of the program and how can I not possibly share this with my friends???!!!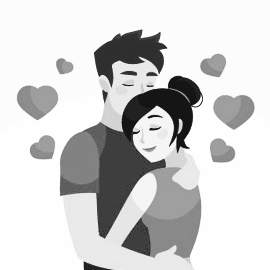 Carrie C.
Orange County, CA
It's the best it's been in decades.
Thank you! I have been wanting to write a card thanking you again for how much you have helped our marriage. It's the best it's been in decades. John has been amazing!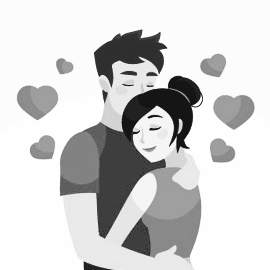 I am feeling a sense of peace.
Very impressed with the program!! I've tried many times in the past to make constructive changes in my behavior, but it was always very hit and miss. Now, with the understanding that the conflict between body and mind and controlling the conflict with will power will be a lifetime effort, I am feeling a sense of peace. A journey and not a destination is my take away. Thank you so much!!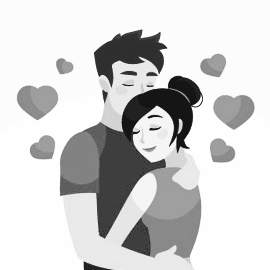 3 Days Free Trial + Guarantee
Complete Marriage System
FOR WOMEN
$39.95 / month
11 payments
Budget Plan
FIX OR SAVE YOUR MARRIAGE FOR
LESS THAN $10 a Week
FOR MEN
$39.95 / month
11 payments
What About Couples?
You may add your spouse now, if they asked to have it, or anytime in the future for only $129.95. First, sign up for your individual course, then you'll see the option to add your spouse. However, we recommend that you do not add your spouse unless they have expressed interest.