Save Your Marriage
In 12 Weeks
Plans start at less than $10 a week
" I am so thankful that I found Mr. Friedman's videos! Your course is everything I needed and more ."
-Dana H.
About The Marriage Foundation
The vision we have for you and we want you to have for yourself, is happiness and love, happiness and love. In this program Paul will give you the knowledge, the process, and the tools. Then your experience of very real results from working in the program will encourage you through any tough spots.
Our founder, Paul Friedman, was a successful San Diego divorce mediator until 2001. He made the switch to marriage help after a couple who had gone the route of couples therapy asked him to help save their marriage.
Paul, not being a product of traditional theories that are proven failures began with the questions we all should know the answer to.
Why do we get married?
What draws us to want to spend the rest of our lives with one person?
Paul answers the question irrefutably.
We get married to be happy!
We get married to experience unconditional love!
Drawing from relevant science rarely considered, like how our biological gender controls our mind, Paul devised a unique system that works like mathematics.
13 years ago Paul was inspired by a fellow mediator to start the foundation as a nonprofit. Spreading these teachings founded in love and joy is our mission.
Working directly with hundreds of individuals and couples, Paul developed a step-by-step methodical marriage system that we have refined during 20 years of experience with thousands to create the most effective program for anyone, whether their marriage is failing or just rocky.
Our system includes, at its core, spiritual ideas and ideals about love and marriage.
We know God wants us, His children, to be happy.
We acknowledge that He created marriage as a perfect vehicle to achieve those noble goals.
Belief and prayer are not enough, though, when you drive your car and they are not enough when you "drive" your marriage. One needs to know all the varied attributes of marriage so they can derive the benefits. Paul Friedman has done it.
Paul Friedman has made his teachings of marriage scientific, spiritual, and effective.
When you understand marriage as it is intended and use the techniques he created your marriage cannot fail.
Paul states unequivocally that as human beings it is our God-given birthright to live in constant joy. We just need to learn how.
Paul also knows that marriage is the greatest venue for joyfully progressing through life with your soulmate.
Anyone who is married can, even without their spouse's cooperation, achieve unbroken joy and experience unconditional love.
Paul still works tirelessly to help people, primarily as the director of The Marriage Foundation. He has written 2 marriage books and numerous articles, made hundreds of youtube videos and has trained many marriage counselors in our methods.
The Marriage Foundation became a 501(c)(3) nonprofit organization in 2009. It is the vehicle to share our revolutionary marriage system with individuals around the world.
Learn For Free
Podcast: Listen to our podcast as our founder, Paul Friedman and his co-host, David Kruse, discuss a wide range of marriage related topics and social issues.

Videos: Watch videos of Paul answering specific questions from viewers.
Articles: Paul has written many articles on marriage for you to read.
Guidance: You may write to our counselors for free advice on your particular situation.
Support The Foundation
TMF is a nonprofit organization that serves clients in over 45 countries. Our principles have improved the lives of countless families.
Our operational costs are met through selling educational books and programs, and by our generous benefactors.
Tax deductible donations & corporate sponsorships allow us to offer our services for a very modest fee, & be flexible with couples in need.
Please read about our mission and support our cause.
If I hadn't personally witnessed it for myself, I would not believe it possible.
Well, I have to say that if I hadn't personally witnessed it for myself, I would not believe it possible. In 4 weeks, my husband has made a complete 180 and recommitted to me on our 12th anniversary yesterday. I told him that 13 is a lucky number and this is going to be the best year yet! He wants to do the couples program with me and add the men's course for himself. We have a long way to go to ensure that current behaviors become permanent habits, but it is definitely all in controlling the mind. I can't wait to finish the rest of the program and how can I not possibly share this with my friends???!!!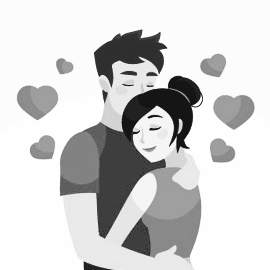 Carrie C.
Orange County, CA
It's the best it's been in decades.
Thank you! I have been wanting to write a card thanking you again for how much you have helped our marriage. It's the best it's been in decades. John has been amazing!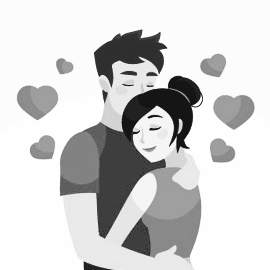 I am feeling a sense of peace.
Very impressed with the program!! I've tried many times in the past to make constructive changes in my behavior, but it was always very hit and miss. Now, with the understanding that the conflict between body and mind and controlling the conflict with will power will be a lifetime effort, I am feeling a sense of peace. A journey and not a destination is my take away. Thank you so much!!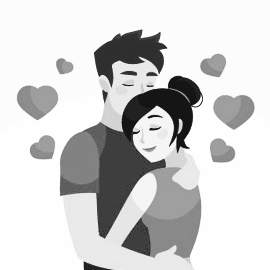 3 Days Free Trial + Guarantee
Complete Marriage System
FOR WOMEN
$39.95 / month
11 payments
FOR MEN
$39.95 / month
11 payments
What About Couples?
You may add your spouse now, if they asked to have it, or anytime in the future for only $129.95. First, sign up for your individual course, then you'll see the option to add your spouse. However, we recommend that you do not add your spouse unless they have expressed interest.