Our Mission Is To Help Individuals And Couples Achieve the Greatest Happiness From Their Marriage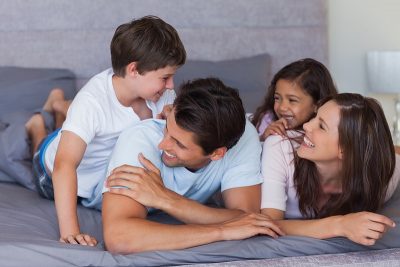 When you look around our website you will find plenty of useful articles for nearly every topic, all written by Paul Friedman, who developed the most advanced strategies for achieving true happiness and harmony in marriage.
You will discover our mission is personal, for you, by seeing our efforts to show you what you need to do, and not do, to make your marriage wonderful.
Helping you is our highest mission.
To show every person how to make their marriage the kind they imagined before getting married; to show how unconditional love is something they can have; that is our broader mission.
Our Books And Courses
 Lessons For A Happy Marriage is Paul Friedman's first book. This book is unlike any other marriage book. It concisely lays out what a happy marriage is supposed to look like, and how to get yours there. It is available as a download, or you can order a hard copy. Naturally, marriages that are going through very tough problems will benefit most from our program.
Our 2nd book, Breaking The Cycle is used to train unaffiliated marriage professionals, who will use and spread our highly advanced ways in their own practices. It is similar to "Lessons", but goes into more detailed explanations. It has become a marriage best seller. It too is available in a download version or in hardcover.
The effective marriage help we offer has gotten only positive reviews from our clients. Our program is detailed and complete. Set up separately for men and for women it allows individuals to get the help they need, even if their spouse is not ready to commit to working on the marriage now.
Our marriage courses are online.  It is comprised of both video and text classes, which takes about 8 weeks to complete. It is affordable. As a non profit we are here for for your marriage, not for our profit.
To advance our mission we have a free service of offering advice to those who write to us. You will always get as positive an answer as is possible, and will never be told what to do. Our basis is common sense marriage principles discovered and annotated by our founder.
Our Founder, Who Established Our Mission

Paul Friedman was a successful divorce mediator. From that perspective he recognized most couples who wanted a divorce were allowing trends and common falsehoods to convince them to give up on their marriage.
Like most mediators and divorce lawyers (ironically called "family law" lawyers) many of his referrals came from marriage counselors. He asked a simple question; "Why were they not saving marriages?"
Paul changed his vocation. Discovering the universal principles of marriage, he created methods and processes that anyone can use to achieve what we believe to be the primary reason for marriage – happiness .
Read more about our Core Principles and our Approach To Marriage.
Our mission is simple. We will help you have the best marriage using proven ways.
The Marriage Foundation was established in 2009 as a 501(c)(3) nonprofit organization in the state of California. We are not affiliated with any other organization, religious or otherwise.
As a nonprofit, we work with all, regardless of financial ability. Generous donations support our scholarship programs for those in need.