Our Founder
Our founder, Paul Friedman, was still working as a divorce mediator in 2001 when he chose to make a career switch; he felt it was his mission to help couples stay together in marriages rooted in love and happiness, not aid them in splitting up.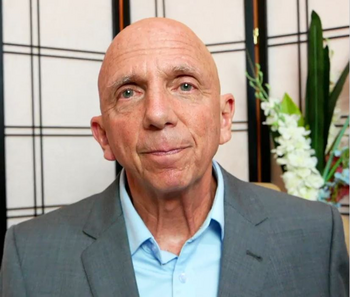 By working directly with hundreds of individuals and couples, he was able to develop a step-by-step methodical marriage system that we have refined during 20 years to create the most effective program for anyone whose marriage is failing. Whatever the distressing circumstances and difficulties that assail you may be, our system will not only end the turmoil but also guide you to the two goals of marriage: ever-increasing love and ever-expanding happiness.
Paul is not a product of the traditional theory about marriage therapy. He drew from many disciplines to formulate our unique system which recognizes that the irrefutable foundation of marriage is love and happiness. Therefore any marriage therapy should first and foremost be aimed at restoring love and happiness to the relationship, rather than focus on trying to fix the symptoms of a failing marriage one issue or flaw at a time. In Paul's philosophy about marriage there is no room for failure, only for happiness.
Paul is convinced that marriage is the greatest venue for progressing through life with our soulmate and he works tirelessly to help people navigate any pitfalls. He has written 2 marriage books and numerous articles, made videos and trained marriage counselors in our methods.
In 2009, at the behest of a fellow mediator who made the first donation of a thousand dollars, The Marriage Foundation became a 501(c)(3) nonprofit organization, enabling Paul to share his revolutionary marriage system with individuals around the world.
Paul is active in The Marriage Foundation, leading the team toward a new age in marriage help. Beside his many other duties he is also creating a course for counselors, coaches and clergy who wish to be part of the TMF mission.
Paul states unequivocally that as human beings it is our God-given birthright to live in constant joy. We just need to learn how.