Most people only think about techniques when they watch a martial artist, or other practiced sport. But techniques are useful for everything, from cooking to writing, to driving a car. Good techniques are not only practiced by pilots and drivers, but should also be consciously utilized in day-to-day life; including marriage.
The SEW technique is without a doubt the most useful marriage technique of all.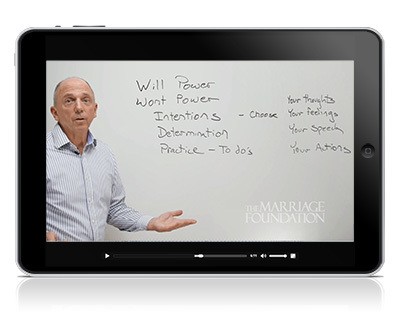 The SEW is an incredible tool. Its as indispensable as any once you learn it, and make it part of your life.
The SEW gives the practitioner the ability to
Control emotions
Control reactions
Dissolve anger
Become truly happy at any moment
Feel love at will
And, in general, take charge of the many aspects of the mind.
There are many techniques we offer that are specific to circumstances. We have techniques for calming yourself, even in the most stressful situations. Techniques for communication, so conversations never turn into arguments but bring happiness, and there are more; but all are for specific circumstances. You use the ones you need, when you need them. SEW is different. It's universally applicable, in all of your marriage, and all of life.
Everyone knows practicing self-control is essential, in every venue of life.
In marriage, just like in other aspects of life, self-control is an absolute requirement. Only a fool speaks his mind all the time. But as hard as self-control is in other aspects of day-to-day life, it is MUCH harder in marriage. In marriage there is an expectation of 'home' being the place you can "let it all hang out" (an old expression, but you know what I mean).
Additionally, self-control is mostly presented as a harsh "rule"; a warning. So, although self-control is necessary in marriage, perhaps even more so than in other venues, it is a difficult challenge.
Due to the two-sided coin of free will, our inclination is to do what we "want" at any particular moment, rather than do what we should.
Paul devised the SEW technique to address the need for self control. SEW gives individuals complete leverage over their sometimes rebellious mind. It gives the practitioner the freedom to control their lives, and their future. It is truly amazing how well things turn out when you can control your own reactions!
There is a lot of practical science that goes into the SEW
The mind is not "you", but a tool for you to use. This is confusing on its face, so Paul unraveled the links between biology, mind, and spirituality to demonstrate how the mind is influenced by the bodily drive-to-survive and procreate, at the cost of both inner and outer happiness.
The explanations Paul gives are simple to understand, but only after they are illustrated, and then practiced.
Truly, although he tried to convey the technique to his earliest clients in simpler ways, it was soon clear that nothing less than a full explanation will be effective. Even in classroom sessions, where he taught marriage counselors, the absorption rate was less than satisfactory.
Now, those who wish to learn the SEW must do so through either the men's or ladies marriage in our our marriage help courses. Both courses begin with thorough video explanations. Each person can re-watch the videos at their own pace, to achieve a full and useful understanding, With the support of online experts, everyone learns the technique… it is a life changer!
The SEW is instrumental as a technique for getting past mistakes that ordinarily wipe out trust, connection, and then marriages themselves.
If you browse our testimonials you will see how many people refer to the SEW. It is a technique that changes everything.