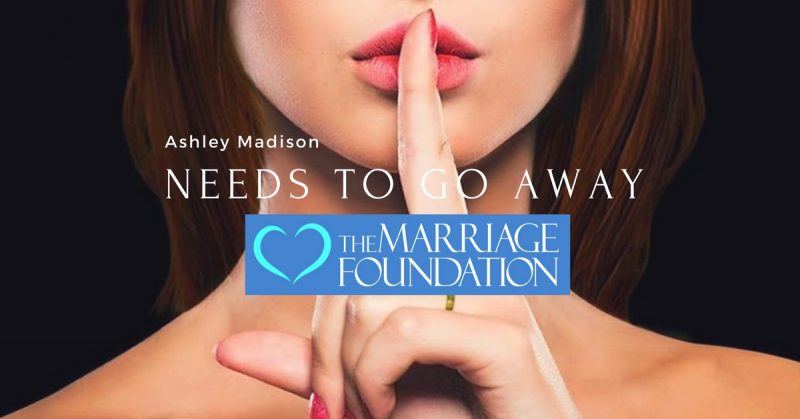 What will you do if you find your husband using dating sites?
I wrote this article about a husband using dating sites before the Ashley Madison outing that recently happened. I was personally thrilled by the ultimatum given to the company by hackers, because them offering illicit escapades to a married person having marriage trouble is like offering wine to an alcoholic. Calling it "business" is a shabby excuse for greed.
First, Although it's unfortunate when a husband's errant thoughts manifest into such destructive behaviors. But, its truly a mistake to take those actions as indictments of who they "really" are. They are individuals, who you married, for better or worse, who succumbed to rampant temptations (not excusing them).
Second, it's a mistake to take their actions as indictments about yourself. You are a not a reflection of your husband, you are you. It is in no way your fault that they chose to misbehave. But you have to improve your marriage behavior if you want success.
Third, your marriage is not over, unless you choose it to be. But don't imagine this is a "little" thing. You must change your behaviors of thought, feeling, speech, and actions. The above behaviors have to be changed, or the outcomes will not change; minor changes will not work. Imagined solutions will not work. Couples counseling will do more harm. Reading a book or two, even one of mine, will likely not be enough. At this point, you need to face this, not your husband!, head on with the guidance only we provide.
The first reaction in your mind, when you make such a harsh threatening discovery is going to be self-protective, accompanied by fear; these are primal. When you discover your husband is using online dating sites you will automatically assume the worst, imagining he is following through, and meeting other women. But hold on! That is probably not happening, but it is not too late for your marriage, even if he is.
Before you read more I want you to ask yourself a question. Is it really too late for you, even if he is cheating? Or do you want to save your marriage, if possible? Because we have helped more women save their marriage than I can count. And, you should know, just "saving" a marriage is NOT what we are all about. Marriage is meant to be joy filled, not stress-filled.
Of course, your mind will tell you your whole life is threatened. All minds operate by imagining extremes because of our instincts. When anyone is threatened they react. Isn't that true? I did not say "over" react, necessarily. But because this discovery is likely a pretty intense threat over-reacting is all too normal. But remember that instinctive reacting always means that, not clear thinking.
Reactions, as you recall from biology 101, are instinctive responses with only one purpose: to save your life. These automatic reactions are, at best, pesky. They hurt even the best of marriages. In our program, which many women, and men, have used to recover and re-start their marriage, we include an amazing technique to help you. An early client helped me name it the SEW technique.
I created the SEW technique because I found that people were trapped by their subconscious habits. Even when someone KNOWS something is detrimental they will do what they always do. So, anyone who tells you that all you have to do is this, or that, and everything will be fine, is asking too much.
The biggest problem for any of us is how our own minds beat us up, and not only in this way. I know the feelings of frustrations myself. You can even get dizzy, disoriented, filled with anger, despondency and so forth. It's horrible!  That is why our SEW Technique is so important. It helps you bring control over your mind, so you can do what is necessary, with a clear head.
You use the SEW technique to subjugate reactions, emotions, and hidden habits. It is the greatest tool you will ever have for getting to the other side of this, and all your challenges. It is truly revolutionary. No other program has anything that compares with it.
His actions may not be so disastrous. Now might be a good time to look at our marriage help program. Truly, it's not my job to sugar-coat (I was referred to as the "iron fist" by some of my clients) so don't get ahead of me. I want you to have the best quality information. So, here are most of the possibilities:
Your husband might just be "looking." Of course he shouldn't be! But men see sex and women very differently than you do. So, he may just be testing his male magnetism for egotistical purposes. This is the "best", and most common scenario. Please, do not "bust" him, if you haven't yet. That would only set things back further. If this is the case with your husband it is caused by a lack of spiritual love. It means your marriage is materially, and possibly sexually, oriented. It's a deficit, but resolvable through education.
Your husband may desire an online romance, only. Some unhappily married men resign themselves to a marriage that feels more like a trap to them, but they would never end their marriage because of a sense of obligation. Again, I am not condoning this, but it's better than divorce; though not as good as our program!
Believe it, taking your visceral reactions out of the equation is a good thing. You need truthful information now, not pandering. I mean, you won't be pleased to hear this, but he is a good man who simply did not know how to tell you how hard it is for him to live with you. These men tend to be willing to take the program also (there is a man's and woman's version). But you need to change. One of our books will probably help you, too. Either of them, Lessons for a Happy Marriage or Breaking the Cycle. The first is lighter to read, Breaking is our textbook for certifying our counselors. Many get the book first. Then, seeing how logical everything is they trust us enough to get the program. Obviously, the program is the best.
Your husband may wish to actually have an affair. The mind can be tricky, and some men imagine it will work out if they live two simultaneous lives. There are too many urban myths and TV shows that support this idea. It's a perfect example of having your cake and eating it too. It cannot be done. But your husband probably has not gone that far. He may be texting and sexting. But the move to actually dating is not so common.
Your husband is ready to bail, but wants someone to have him first (BANG! Did that hit your survival button? Do you see how the mind can react to anything, if it is not proven?). How do I know? Because usually men who are on the verge of bailing have already met someone else, so you won't find them on an online dating site.
WHAT NOT TO DO: The first thing you will want to do, due to the instinct, is confront him, and you are probably wondering how. But here is the problem; If you want to keep him you should not confront him. Getting him to confess his sins and change his ways is absolutely the wrong approach. It won't work! We get emails all the time through our free question portal from women who confronted their husbands.
Who do you know who would not react in a negative, or destructive way? It is crazy to imagine that will help anything, in any way. It is best to have a good plan to change the dynamics from what made your husband stray, to what will bring him back.
As a "victim" of what you consider, and we agree is, egregious anti-you and anti-marriage behavior. You may consider yourself well within the boundaries of "being right". You may expect a confession and for him to change. Unfortunately, that will never happen.  If you bust him, he will dodge any more consequences; who wouldn't? We know that, but forget it because of the blinding visceral reaction.
Additionally, busting him will NEVER initiate a positive change in the current frustrations that got him on the wrong road to begin with. Nor will your marriage become happy because he was busted. It's not like his "justifications" become less useful for his escape.
If he doesn't know you know, don't let him know you know
Think about discovering his 'error' as more embarrassing than him getting caught masturbating, but not as embarrassing as getting caught using steroids. If he caught you masturbating, you would probably be humiliated, and this likely falls into the same category, from his, as a man, point of view; but much worse. So, his defenses are going to jump into overtime.
Many so-called marriage experts would advise differently than I, but those "experts" are not saving marriages as we are. They put saving your "dignity" ahead of saving your marriage. Honestly, if you were just in a relationship, or engaged, I would advise you to end things until you know the extent of the problem. But marriage is not just a relationship.
I'm convinced you wouldn't even be searching for help if you really wanted to end your marriage; you would be searching for divorce lawyers. And please don't do that. Besides, there is no reason to end your marriage just because of "troubles". Let's get through this, but the right way. There is every reason to fix the problems and have a good marriage, but you need to handle it correctly. In fact, you can see this is a "warning" if you prefer; not the end. You can choose to go forward with the right tools, or end your marriage.
It's Time To Choose
Your husband didn't do what he did because he hates you. If that were the case, or if he were mad as hell at you, he would have helped you catch him and then rubbed your face in it. For certain, he would have dropped huge hints at what he'd been doing. Now think about it like this, a husband using dating sites can choose to hide or expose it. But even if he did rub your nose in it, it is a chance to reform, because he wants change. This is NOT to say it is all your fault. That isn't a point that matters, whose fault it is. Your "new" marriage can begin now.
Chances are, in fact, that he is still hoping his marriage, your marriage, will miraculously become a marriage he loves to be in. Right now, he is clearly not in a happy place. So, you can choose to go with the idiot "experts" who get you to confront and destroy, or you can decide you want your marriage to survive and improve. It's your call.
Confront-and-destroy or survive-and-improve, are the only two real options here. The other choice, do nothing, is going to continue you down the road of destruction. Obviously, that's where it's currently headed.
Importantly – Your husband is not acting "consciously", so even if you confronted him he would not be able to properly articulate the problems, the real problems, with your marriage. That, frankly, is part of the equation we fulfill.
I vote for improve and don't give up. That's because I have seen many marriages succeed, including with wives that other marriage experts refused to work with, and because for us it is not a "challenge". We KNOW what works in marriages, and why.
You can do it, too. You can have the marriage you should have and the marriage both you, and your husband, delights in. Don't imagine it will take both of you, or he has to participate in the program for this to work. If you, and you alone, choose to save your marriage; we can help you.
Women are the smart ones in marriage. You know, intuitively, that women have the power of the heart in marriage. But women have to learn what their power is, and how to use it because all the "true" knowledge that used to guide has gotten buried under an avalanche of individual agendas, by people who are good at selling them. But the universal truths remain, even when buried.
Now, after reading a marriage help article, have you ever wondered why your marriage is still in trouble? It's because you won't get all you need from an article, but I want you to have at least enough information to begin to head you in the right direction.
So, did you catch your husband using dating sites? Bear with me, because I'm going to show you what you should do in a situation like this. Some aggressive therapists are "offended" by this advice, but they never say it won't work. They just complain.
Become more user-friendly. In every way, shape and form cut out any and all criticism, complaining, and expectations. There is no benefit in expressing anger in marriage, anyway. But there is always benefit from behaving in ways that express love; even if you do not feel it at the moment. What would you tell your kids to do?
Become more loving. In ways he wants you to be loving, but don't start questioning him about what he wants, or what do you want, because he will tell you you're fine. He doesn't think you want to do better; he gave up on you and the marriage, already. Besides, he can never articulate the kind of true needs he has because of the preoccupation with sex men have been encouraged to have.Some women think I want you to become more sexual, and they express that in the comments we get. But that's incorrect! Be loving, and show it in ways that are not sexual. Becoming sexual all of a sudden will easily backfire at this point.
Start paying attention to his needs for heart-based intimacy. Clearly if he were deeply satisfied, he would not be looking (not always true, but usually) online. But if you are pleasantly persistent and loving in your testing for efforts, you'll see what he wants and needs.
Intimacy is not sex. But sex can be intimate. Again, don't let your reactiveness cloud your judgment and patience. But if you are currently regularly sexually, you need to be much more heart based than you currently are, not better in your "performance". If you do not know what I mean by this you really do need to at least read one of the books.
Last but not least, make up your mind that you will learn enough about him, and your marriage, to have the best marriage on the planet. In a few words: Don't give up!
It may seem the easy way, to give up. But it is the harder way. If your marriage has come to this, and I am not going to sugar coat, there is plenty of blame to go around. But if you are sincere and you are committed to fix your part, you can STILL have a great marriage.
Going on dating sites like Ashley Madison is going to cause far more trouble than you can ever imagine
I am not a moralist, nor a crusader against Ashley Madison. But, I was a consultant for high-earners who were getting a divorce (the divorce system is NOT good) who wanted to avoid getting clobbered. So, I have seen some of the ugliest results of dating sites. I have seen the false bravado, and really dumb decisions by those in a whirlwind romance.
After my stint as a consultant I became a divorce mediator, helping couples negotiate "out" of their marriage, trying to make it as painless as possible. During that time I saw a lot more painful, and dumb decisions being made. Couples combated one another other with all sorts of 'justified' anger, understandable; never pretty. Divorce is not only way too easy, but it is commonly accepted. So people think it is as "okay" as breaking off a relationship. This acceptance is unimaginably destructive to society. It is not that it should be seen as evil, but it should be seen as a true last resort. Unfortunately for all of us, Western Psychology, with all of its misguided notions, has become the arbiter of marriages. By all means, read the differences in this article I wrote, so your eyes will be opened.
In 2003, I "got it" (the reality of divorce), and the relative ease with which a couple can make their marriage successful made what I had to do very clear. Since then I've been helping people make their marriages work like they are supposed to work, like marriages are advertised to work. When the fog of all the 'stuff' is cleared away, and marriage is understood for what it is, it is clear the best path is to fix and heal what you have, not start again so you can make all the same mistakes.
If you are contemplating the "extracurricular" idea of having an affair, such as you think you may find on a dating site, believe me, you are not the only one who thinks 'looking around' is a good idea. The idea of getting into an affair without being public about it is tantalizing. A lot of men go there. It is what makes Ashley Madison a rich bitch. Yes, the number of real women is much tinier than men, but it is set up to look like its only a matter of time before you get your "prize" – a self-inflicted knife in the back.
But here's the interesting thing
There are many other ways good men try to escape their unhappy marriages, that are not as self-destructive as affairs. Some men do more guy activities, like hunting, fishing, or whatever. Another common, and far better "escape" is hanging with your kids more, which is really good for the kids, too. Those examples are decidedly better than character eroding escapes like porn sites, strip clubs, dating sites and affairs; of course.
But neither "positive" escapes, nor dangerous "relief valves" are the best solutions.
The true 'low hanging fruit' solution is right in front of you; fix your marriage. Just because most of society does not know how to live in marriage (much less repair one), does not mean you cannot do it. The trouble is most try a little of this, or that, and then just give up. The escapes are popular. But fixing your marriage is the best way to go, by far.
But the truth is…
What most men (and women) forget is that you, individual you, are half of the marriage, and are therefore, at least 50% responsible for screwing it up. So, there are a lot of things you can do proactively, that will have a universally better result than getting ripped off on Ashley Madison or other dating sites. Even if you did almost nothing, but stopped reacting to what you now take personally, your marriage would dramatically improve. It's true. Try not reacting for a day, and you will see that I am right! Then, use our program, so you can use the SEW technique, and never react again.
I want you to use our marriage help program, even if you have to take it by yourself. Because you will still have a great marriage, and, eventually, not always immediately, not even feel any need or desire to wander. I don't want your marriage to keep failing, and if you think it is not a failure until you get divorced you are wrong. Marriage is supposed to make you and your wife happy. If it is not doing that then you guys are living in a broken and failed marriage.
Honestly, you can revive your marriage. It is not that easy for you as a man, without your wife's participation, but it's not because of your wife. Most men (and I am just being honest with you), think they already know how to be married. They blame everything and everyone, except for themselves. They don't want to hear that they screwed up their marriage, and would rather go looking for another woman; and make her life as miserable as he made the last one's life. If you think it's all her, or mostly her, and just need a way to convey what she needs to do make everything better, then you are done. I cannot help you.
The good news is:
I created a marriage help methodology without the over-"education" that misleads too many people into hope, that turns to despair. I avoided parochial sources for marriage knowledge, and approached the problems of unhappy marriages with a simpler mission; to understand them; well enough to know how to heal them. I ignored the "standard" qualifiers (if someone wants help they do not have to pass a "test"), because I have such a high regard for marriage. I knew from the research I did that when lived according to certain principles, marriage is amazing.
I have an unusual background of diverse education, too. So, I was able to pull a lot of my past disciplines together to gain real understanding first; then find solutions that . If you put the time and energy into what I did, I am sure you would eventually reach the same conclusions I did. You do not need to be a rocket scientist to get here; I'm not. But you don't have to. I did it, and what I have works. It works. What else needs to be said.
Let me explain:  after I did my research I used my clients (remember, I was a divorce mediator) to test my processes, and worked through all the communication requirements. The discoveries I made were "hard", like gravity hard, (like processes, like our SEW technique, that change your very thinking). The harder part was simplifying a delivery process that educated the person while they moved forward, so they didn't fall into the same traps over and over. And man, are there traps! The program we have is VERY effective!
It was time to extend my reach
My first marriage help book, Lessons for a Happy Marriage, was written only after testing and fine-tuning my ideas for five or six years. It is real and contains immediately useful help. A friend at the time sent my manuscript to a book agent who called me. He said mine was the first book he read all the way through, in years, but it was right on. He knew it was, because he was married 4 times. Unfortunately, at the time, I was going through a terrible personal ordeal, (my son died that year), so I passed on his offer to represent me, and had to lay low for a number of years.
While I was coming out of my self-imposed exile I worked on more of what I think of as the science of marriage. Not being a writer has its drawbacks, but I pushed through, and wrote another book for training marriage therapists, with more technical depth on the topic of marriage. My second book, called Breaking the Cycle came out about the same time I decided to make all my work available through a new non-profit, The Marriage Foundation. It was an ex-navy seal friend, turned divorce mediator, who invited me to Second Saturday divorce workshops to save marriages, which still could be saved. It was really his idea to go non-profit. I'm glad I did.
The program is better, of course. But "Lessons" helped a lot of people.
The Marriage Foundation is a great vehicle for reaching people in need.
Some years ago I wrote an article about Ashley Madison that one was written for women who discovered their husband was on a dating site. I wrote it before Ashley Madison, was ousted. You know their whole website was hacked, and were blackmailed, right?
But because I don't condemn men I get some hate mail from a few therapists, here and there, who think I should wholeheartedly blame men. I am not afraid to openly recognize that some women drive their husbands to do foolish things.
Some therapists think husband should "pay" for their indiscretions, forever! But how could that ever work? Both need to know how to make their marriage great, not figure out who to blame.
Anyway, going on a dating site is, at the end of the day, like eating pictures of food when you are hungry. Men who go on these dating sites, even though they are married, are not evil. They just need to get away, and though it is like digging the hole you are stuck in even deeper, it is encouraged by societal "open-mindedness". Well, we cannot fix society, so let's heal our marriage!
My goal is to logically show you a better, practical and scientifically constructed path for yourself, and your family.
Ashley Madison does not care about ANY of you
It is not there to "help" you. Ashley Madison is there to take your money; pure and simple. When you use their "service" they are taking the role of a pimp, and men are taking the role of a John. But, I do not want to make you feel like an Ashley Madison victim! I prefer to show you the downside of what you are currently thinking and the upside of going the route of improving your marriage.
What is actually happening when you pursue a "secret" affair or rendezvous
Picture this scenario: You, your wife, and kids are on a boat on a lake. You see a hot woman on another boat. When her husband is not looking you smile at her, and wink. She bends down to "pick something up", and smiles at you. Your mind goes crazy. You imagine meeting her, and can't get her out of your head. The rest of the day your kids are "too much trouble" to pay attention to, your wife is only going to gossip or complain, and the whole family outing is less fun than you were hoping for, by a lot! What just happened?
What happened is you made pathetic choices. You say you love your kids, and do. Yet even though you have the perfect opportunity to do all sorts of things with them, your mind is fantasizing about an imaginary woman (you do not know a thing about her from the short time-just as you really know nothing about the women on dating sites) you will never see again. You use all your mind's time imagining things that will never happen; instead of showing your kids cool things.
And let's not forget your wife, who is intuitive as all get out. All day she is complaining, but mostly because her husband is not very interested in her anymore, and you have to admit, she is right. The illusion of some "concocted" woman is filling your mind and living in there, rent free. Your energy is almost all going to feeding and dwelling on an illusion. So, your ability to be creative and fun is stuck in a despondent mood. You cannot blame anyone but yourself for this missed opportunity to hang with your kids, and work on improving your marriage.
In other words, you have a family that is dysfunctional, and your "solution" is to complicate your lives further, not just your own life, even more. Come on, does that sound like a reasonable thing to do, to you? I am NOT trying to make you feel guilt or defensive. I am just telling you what is.
There is a better alternative
What do you think is really happening when you use Ashley Madison? Do you really think your "sophisticated" taste in women is what has you checking out babes? Nope, your "tastes" are manipulated to fit the venue! Do you think you "deserve" better? There are so many delusional ideas that come to mind, when the real solution is right in front of you; improve your marriage! That is so important on so many levels.
The fact that you read this article says a lot of good about you. Maybe, there is hope.
Ashley Madison Needs To Go Away
It is never easy to hear about someone else's troubles, because we always know in the back of our mind that "but for the grace of God…"
Isn't it so? Human beings try to stay out of trouble, but trouble seems to always be right around the corner. We certainly do not want trouble to chase us, or be lying in wait.
In fact, we are repulsed by drug pushers, because they tempt weakened victims into a deadly downward spiral. This is how I see the Ashley Madison site. They vend poison to troubled marriages all over the world.
Ashley Madison is like a heroin dealer. It just happens to have a "fix" for individuals in a troubled marriage.
Some argue that people who want to have an affair will do so anyway, and Ashley Madison "merely provides a service," which is exactly what drug dealers say.
But we all know that is an excuse. Ashley Madison does not provide a beneficial service, but rather offers a sinister service for those who are temporarily weak, throwing away their families, hurting their spouse and innocent children.
Today, the news reported that hackers published the private information of the Ashley Madison users. Apparently, the hackers did not ask for money or other financial benefits. They warned that Ashley Madison needs to go away, or the information would be exposed. But it seemed like Ashley Madison couldn't bring themselves to give up their huge profits, so they gave up their customers' lives. Isn't that just like a drug dealer? Throw their customers under the bus for a nickel?
The Marriage Foundation has heard it all when it comes to troubled marriages, so, of course, we knew about Ashley Madison. We hear them come up from time to time, but never as a positive service to a family. They are the "buds" who offer alcohol to the alcoholic, or an escape to the "desperate." What they offer is anything but an escape.
For example: Women hunting for an affair imagine they can find happiness in the arms of someone who will better understand them; men look for someone who will please them sexually. But it never works out.
Until a person learns about marriage, as it should be learned about, the struggles for intimacy are futile. Affairs never provide true love.
We agree with the hackers that Ashley Madison needs to go away. Will there always be a "need" for such a despicable "service"? No, there has never been a need! Anymore than there is a need for drugs. Infidelity is never — never! — the solution for a troubled marriage. Now, it's up to you. What do you think should you be doing?