Breaking The Cycle
"This is the best book on marriage I have ever read. Do you guys have workshops or classes I can take?"
— JB M. Irvine, CA
"Thanks JB. Yes, we have an online course which many people take after or while reading the book." -Editor
This Marriage Manual Works For Everyone
Again and again we hear from clients, marriage counselors, and clergy that the principles taught by The Marriage Foundation are revolutionary because they unravel the so-called "mysteries of marriage" and reduce everything to practical dos and don'ts.
Breaking The Cycle brings a happy, well functioning marriage within reach for those who are experiencing difficulties in their marital life.
This book is a detailed and in-depth manual that goes much further than telling you how to behave. It explains behaviors rooted in biology and subconscious habits. Importantly, it defines everything in terms that are clear and understandable. The book was written as a guide for marriage professionals working with couples, but is also suitable for individuals reading it on their own, or as a companion to our marriage course.
Throughout reading Breaking The Cycle you will be inspired by a positive approach to marriage. You will learn that there is a deep purpose to marriage, which is to experience the deepest love available.
In nearly every page, this best selling book describes the primary human need for love and family. It shows you how to weave the true principles of marriage into your everyday actions, and how to reignite the love of our very souls. By reading this book, you will learn how to make marriage into the unbelievable journey towards the ever-increasing love and connection we all seek.
What sets this book apart from all other marriage books is that it actually works!
Instead of telling you what to do, Breaking The Cycle provides the key elements that are missing in virtually all other marriage help processes: useful methods that guide your thinking and right actions.
You will learn to understand marriage, yourself and your spouse by combining wisdom with practical tools that you can start using immediately.
There are no gimmicks here. You won't be tricking nor manipulating your spouse. Instead you'll learn how to love and connect with them as you never have before.
Pick up your copy today!
Order "Breaking The Cycle" Now
"I read Breaking the Cycle every day, and will continue doing so until all these principles become a part of me."
This quote is from a veteran marriage and family therapist in New Jersey. But he is not alone.
Marriage therapists throughout the world consider Breaking The Cycle the most useful tool in their arsenal. Written primarily as a training tool for therapists, it is studied and constantly referred to by those who take our TMF certification program.
This is NOT a book of trendy ideas! This is NOT a book that relies on psychological theory. This is a treasure that explains the opportunities that are available for success in marriage as has never been done before.
Whereas most marriage help practitioners and their books, focus on complaints and daily problems, Breaking The Cycle guides, inspires and encourages you to tap into your own soul's love and wisdom, so that you behave in positive, marriage-building ways. Doing this will turn you into a magnet for love!
By demonstrating the clear rewards of beneficial behavior, rather than by moralizing or using threats, you will do what is right because you want to, not because you are forced to. Rather than telling the reader "do this, don't do that" you will learn why those behaviors are beneficial or destructive so you can adapt the principles to new situations for the rest of your life.
Breaking The Cycle Is The 2nd Book Written By Paul Friedman
Paul's first book, Lessons For A Happy Marriage, was successful because it addressed the core issues simply. However it is not detailed enough for professionals. They prefer thorough foundational scientific information they can use as back up in various situations. Breaking The Cycle offers scientific formulas, rather than opinions. Individuals and couples who do not need this in-depth approach will do just fine with Paul's first book. Couples who need immediate help for complex situations should consider the courses. It's up to each person to decide which product they feel more comfortable with. Some prefer to get multiple items to capture all angles.
Paul wrote Breaking The Cycle around the same time that he founded The Marriage Foundation as a 501(c)(3) nonprofit. He realized there was a great need to spread his unique and positive discoveries, and to teach methods and ideas that actually work in order to help couples achieve marital happiness. His positive approach, coupled with his deep love for people, resonated with marriage experts everywhere who became eager to learn about our approach to marriage.
Excerpts From Breaking The Cycle
"Never give up. Your marriage is not over. Nor should you believe it is even close, even though it may feel that way with all you have been through, and are still going through. From now on, to the best of your ability, you can live according to positive marital principles.
As your understanding and abilities improve, so will your marriage. All your good intentions, even if your past efforts have not always been the right kind, still count as an investment into your marriage.
With your everyday efforts more in sync with the right kind of thinking, your lives will improve. Do not give up."
"Marriage is not a set-up for suffering and failure. It is a set-up for fulfillment Yes, your fears are perfectly understandable, and it is not really your fault that you would be uncertain. Everything on the outside of your marriage, from divorce trends to gross misunderstandings of marriage relationships, pushes couples into feelings of discouragement and hopelessness. Couples are surrounded by doom and gloom stories, so they do not realize how simple it is to bring back and actually rejuvenate a troubled marriage. And to make matters worse, people in trouble are mislead into thinking divorce is a "positive" option. If not for the blitz of misinformation, the vast majority of hurting families would never contemplate divorce for a minute, but would put all their attention on solutions, as they should."
"You will have success by moving in the right direction, with determination Putting an end to all the misbehaviors takes a bit of time, but we don't want this to take years, or even months. So you need to put in a lot of upfront effort. At the same time you have to get started on getting the joys your marriage has to offer. Your marriage is alive, and it will heal. If you follow our guidance it will heal faster than you can imagine. But there is no getting around the fact you have to deal with the reality of a marriage filled with hurt, anger, frustration and weariness. You can't just skip the steps you have to take to end the scourge of the killers."
"You have to control your tongue! You also have to control your mind, too! This is not airy fairy! You have to work at this with all your might! Success without effort does not even work out when you are dreaming.
Remember the eclipse effect? Nothing reduces the good feelings from a compliment as surely as an insult or slight that comes afterward. So keep the little digs out, too. They may seem funny to you, or "innocent", but your marriage is not a sitcom. Ending all the abuses you currently extend to your spouse, in every overt or subtle way, complaining or criticizing or whatever; will open the doors wide for all kinds of happiness. You have to stop the misbehaviors!"
It has revolutionized my perspective on marriage.
TMF philosophies are so simple, yet so profound. I love how plainly and clearly they articulate what helps a marriage reach its potential. The foundational elements are so obvious (one would think) yet most couples let their marriages 'cool' by defaulting to pre-marital behaviors. TMF does such a great job of exposing this problem and explaining how it toxifies marriages. The approach's exposure of the mind's influence is key as well in that it helps people separate themselves from their emotions, allowing them to make conscience-based decisions. I tell clients frequently that I don't advocate for TMF's recommendations to prove them right, I present them and then ask clients to tell me how those principles can possibly be wrong. I see the approach as infallible: live by your vows…. and here's how you do that.
It's tragic that couples enter into marriage on the wrong footing. I don't just like the TMF System, I'm such an advocate that I feel it NEEDS to be shared to as many engaged and married couples as possible, and time's wasting. I find myself sharing with clients what Paul Friedman teaches daily, verbatim most of the time. I want to continue learning as much as I can about The Marriage Foundation's work and teachings because it has revolutionized my perspective on marriage, counseling couples and what my role is as a husband in my own relationship.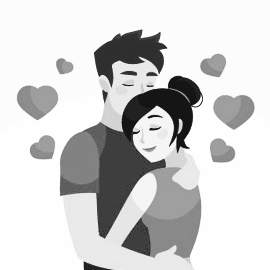 Stephen Byrd
LPC - Atlanta, GA
You really speak from the heart.
I have read your blog and insights before. Impressed! Mostly because you really speak from the heart with deepest insight that can only be gathered through experience, both personal and with your clients. I've ordered your book. Thanks for sharing yourself so authentically!!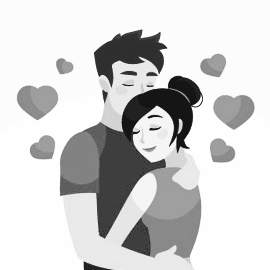 I am a licensed educational psychologist.
I am a licensed educational psychologist. I downloaded your book and started to read it. It is very well written and informative. It is much better than many of the books at Barnes and Noble in the relationship and self-help sections that I have read over the years. Kudos to you for writing it.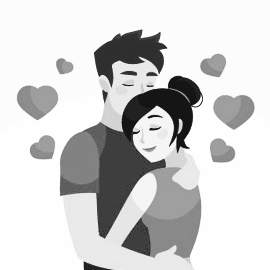 Dr. Fred Paul
Licensed Educational Psychologist - Philadelphia, PA
Your book is the only thing I have found on this journey that made any difference.
I just want to tell you how much I appreciate Breaking The Cycle. It's life-changing, and easily one of the best books I have ever read in my life (and that's saying something... I read a lot of books!)
It has been nothing short of profound. I am putting everything into practice; and after years of fighting, I can happily say we have not had one fight since I finished reading the book. My husband has certainly tried to start several fights, but instead of yelling back, I practice the deep breathing & golden love emanating from my soul described in the book, and no fights eventuate.
Your book is the only thing I have found on this journey that made any difference.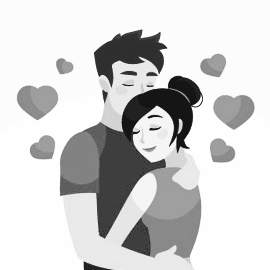 Common sense!
I have read this book several times. When I started, I was single. Even though the book is geared more toward people in troubled marriages, I found the education to be foundational to my now amazing relationship with the love of my life. We are engaged to be married and both she and I practice the principles taught in this book, which I've never seen or heard of anywhere, else even though they seem like common sense!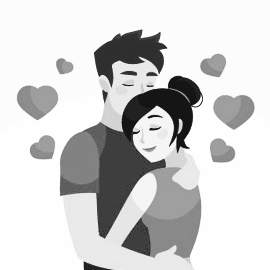 It makes so much sense.
I was actually searching for a lawyer when I found the site, just stumbled upon it and ordered Breaking The Cycle on a whim. I am very glad I did though. I'm sure you hear this a lot, but reading the book is like reading something someone wrote about me. The most amazing part is as I read it feel like I am learning something that I already knew, maybe just because it makes so much sense that I feel I should have known all along. I am getting so much from the book. When my finances are in better order I plan on ordering the courses. I know it will be well worth it. Thank you very much.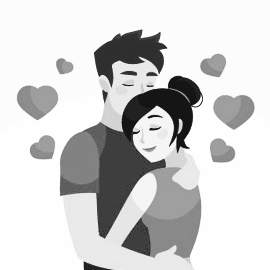 I'm blown away.
I'm on page 149 of Breaking The Cycle and I'm blown away! It all seems so simple when put into words. It's written so clearly and so easy to grasp. I can see how it can really have an impact on people who think their relationships are done. I can't thank you enough for sharing your work with me. I will definitely be recommending it to others. I'm going to put the effort in with my marriage. I'm guilty of a laundry list of things I've been personally doing after reading. I'm optimistic about how I can change me and my mindset to help my marriage, knowing I can't change my spouse. I hope to finish the book today actually. I'm hooked!