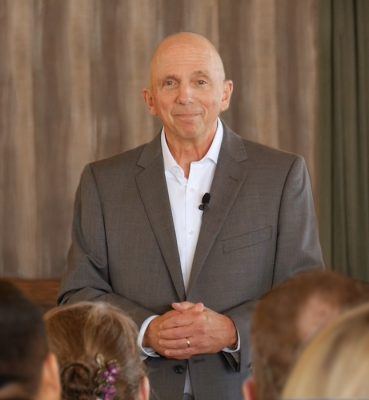 The kind of marriage help offered by even the most renowned couples counseling experts has always been suspicious to me.
My first wife and I went to at least a dozen of the "best", and as much as we wanted our marriage to work, it didn't.
The plain fact is MOST couples who go to marriage counseling end up divorced. How do I know that? Because I was a divorce mediator, and we  got our referrals from marriage counselors.
During my stint as a divorce mediator I changed my mind about divorce. I used to think it was good for couples who couldn't get along to go their separate ways. I even believed, wrongly, that kids of divorce would do just fine; divorce is very hard on kids. Like most, I was a victim of "common knowledge" that is mostly incorrect.
Divorce is horrendous! It negatively effects everyone.
Kids NEVER do better, even when a divorce is necessary, which is rare.
Psychologists are the wrong people to get help from when you need it.
Clergy can only give 'so much' help, but not really.
MOST marriages can be healed completely with the right marriage help
My first clients agreed to be my guinea pigs for a system I was developing. They had nothing to lose because if we failed they would have had a free divorce. But they had a lot to gain, and it worked. They are still together.
My system is fool proof
That was 16 years ago! The system I created just for them fits everyone because the principles of marriage are what are known as universal, something like gravity; it works on everyone.
Over the years I massaged it into the most useful, fastest, easiest to implement, and most permanent marriage help you will find, anywhere… its the best (Gottman students say so, too), and its way cheaper!
How does it work?
First, I don't lump everyone's marriage into the same category. Not all marriages in trouble are equal.
First level of marriage trouble – If your marriage is experiencing just a bit of trouble, but there is no cheating, no screaming at each other, and you just have a bit of a problem with some odd thing, you can write to one of our counselors for free. Our counselors (I started a nonprofit called The Marriage Foundation so we can help people) will help you if they can. And they usually can.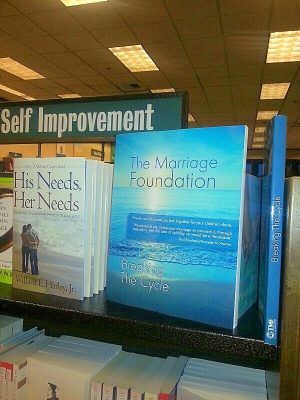 Second level of marriage trouble – If your marriage is not producing the joy one should expect from marriage (You should expect your marriage to be the happiest part of your life), then read one of my books -maybe together.
You still can check in with one of our counselors (still free). Either Lessons For A Happy Marriage, which is 'simple', or Breaking The Cycle, which goes into more depth, will change your marriage, and your life.
Third level of marriage trouble – This is where you really save money, AND more importantly, save your marriage. The program I developed works fine for individuals whose spouse is not interested in participating (another screwy idea is that both of you need to work on your marriage), or couples can take their individual program simultaneously.
Here is why it works – Nobody can get out of the "maze" of problems by working on them. Its just not practical because when you start to discuss a problem it opens a can of worms. Besides, the problems are there because of mistakes in thinking and behaving. The problems you might think you solve with marriage counseling will only come back again, maybe in a different form, but it will come back.
Until you change your approach you will keep doing whatever you did before. And there you have it; its common sense. You need to know what is hurting at the "core" of your marriage, so you can stop, then change the core to what will give you happiness.
That's why the course(s) you get from us (The Marriage Foundation) begins with self-work.
The first step is incredibly helpful (read the testimonial below) 
Stopping reactions, and so forth to create a starting point
The next critical step is educational
Learning how to communicate without pushing each other away and creating connection.
The third step is about building your marriage from 'now'
Infusing love and harmony, and a little bit about intimacy (sex). The flower.
Naturally there's overlap between the steps because the goal is for both a speedy recovery and a fast track to happiness; remembering why you get married. These three highly efficient and effective steps work. They will get your marriage working again; fast.
The cost – It is very easy to spend a lot of money on marriage counseling. I know, I did. But it makes no sense to sit with the greatest marriage counselor yet not make tangible progress. So I removed the 'stupid' part of marriage help, which is bickering and complaining in front of a third party. My system saves time, and it saves money.
Everything you need is in the courses and the counseling that comes with it, all much less expensive than counseling alone. You will get on the right track within days (usually days) or weeks. Here is a note I just got yesterday
"I would like to thank you for creating this program. Your explanation of these triggers and reactions resonates with me – I reflected my past behaviors and do realize how instinctively I reacted when my husband and I have issues. I also appreciate the support and guidance your counselors provided whenever I seem to go off track a bit when I get affected by things currently going on."
You can have the best marriage help, regardless  of what level your marriage is experiencing for the lowest price, and I guarantee you will get the results you want. This information page will show you your options, including a 5 day free trial (why should you commit to something without "trying it on").
You are also welcome to read some more of my articles, of course.