Note: Most of our course sales are to individuals rather than couples because you can absolutely save your marriage without your spouse's help.
You definitely can make your marriage wonderful, again or for the first time, even when circumstances force you to do it on your own.
The common knowledge that "it takes two" to heal a marriage is wrong. And the idea that it's chauvinistic for a woman to lead her marriage to healing by herself is not only wrong, but the opposite is much more realistic.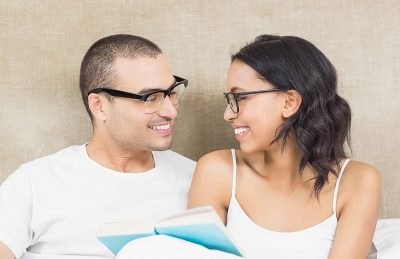 Just because it's you who gets the ball rolling in the right direction doesn't mean you are the only one working on your marriage, anyway. That's the wrong way to look at it. What is really happening is you are taking the lead, which is a very cool thing to do.
It's no different than when you and your spouse are moving furniture and one of you has a sprained wrist. The other is more than happy to carry more than their "share".
With the right guidance (marriage healing is not a do-it-yourself kind of thing) you can, just assuredly as when you do it together, heal your marriage and family.
You won't be taken advantage of if you take the lead. Some women, or men, think "he (or she) won't change" so why should I put in the effort. But when you approach marriage from a perspective of creating a fresh start and building your marriage into a hive of happiness all it requires is a specific plan and execution.
This is not false encouragement. My system works for individuals because I was realistic about people not being in the same place at the same time.
My first clients were all couples. But I soon saw that one or the other was kind of dragged into my office. So I shifted my methods to serving individuals. In fact, it is rare to encounter couples who both realize the need to address their marriage's need for a fix at the same time. Usually only one will think "I better do something". It's the reason our marriage help courses are defined by either men's or women's.
Why Individual Help Works So Well
We think in terms of soulmates and togetherness, and that's the right way to think about our spouse. But we are always individuals first. There is just no getting around that. Even the closest couples are individuals. They don't share a body, or a mind. The two souls are mated, but don't ever become "one". It's not like merging clay or something. You will always retain your individuality. That's why I focus on you and your needs as a first order of business.
Step One – I help you gain stability individually. That's the first step. You learn how to see yourself, your mind, your spouse, and your marriage from your personal point of view. You learn how to control your negative emotions, like anger and sensitivity. You learn how to manage your instinctive reactions and manage your habits. In short, I explain how to take charge of yourself, so you are not a victim of disruptive mental anxiety anymore. This first step is huge, and necessary.
Step Two – The next major step is foundational. What does that mean? This is only useful after you are able to be calm, and not reactive. The first step gives you that power. So when we get here you are able recognize the fundamentals of communication, harmony and intimacy. We get into everything that happens in marriage in a way that is absolutely real.
You learn about the killers of marriage and the potential traps that nearly every couple slides into unless they are shown. Truthfully, this is the kind of knowledge that should be taught in grammar school, but it's not. These marital basics, when you see them, will seem so obvious. You will have no trouble relating to and acquiring these marital skills. But why stop there? An okay marriage is not enough. Even if you are going through a living hell. Even if there is infidelity, fighting, or whatever, you can still have it all. No need to stop here and settle.
Step Three – This is the fun step. Here you learn to take your marriage into the stratosphere of happiness like it is supposed to be.
I think my greatest discovery was the realization that marriage is perfectly designed to be joy filled, and you are supposed to experience marital bliss, every day of your lives. So I include in my program everything you need to accomplish just that.
By your individual efforts alone, you can re-create your marriage
All you will need to do is put one foot in front of the other. You just need to know where to step!
There are only two of you, so when one of you changes the other reacts differently. This is common sense. It's cause and effect.
I was a divorce mediator who became a marriage saver. I had to create our program from scratch because the normal methods and random systems for marriage help don't seem to be any good. I decided right from the start that if my system worked I should back it up with a guarantee. I did just that, right from the start, and I do it still. So you have nothing to lose. In fact, nobody has to pay for anything just to try because we include a few days for you to get your feet wet. You sign up and don't pay anything until you had a chance to experience it.
Please, write to our counselors if you need any help or more information. It is free for you to write to our specially trained TMF counselors.