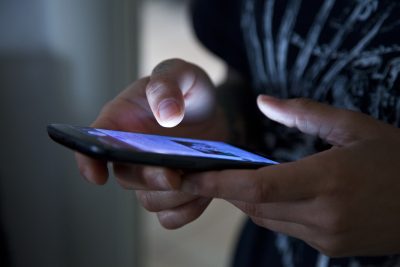 In this article, I will present a view of the usage of pornography in marriage without imposing my own moral judgments to help you become more objective while facing the challenge presented to your family.
The bottom line is that you don't have to be a victim of your husband's porn use. Positive changes in your marriage will reduce and eventually eliminate it, and will enhance your relationship at the same time. You will be able to live in your marriage in ways that will bring incredible happiness and the pornography will not be missed.
Is Your Husband Really An Addict?
Let's be realistic. Pornography does not have the same kind of power over its users as do opiates or alcohol. The term "porn addiction" is incorrect, misleading, and condescending to your beloved.
First of all, unlike true addictions, porn use is a habit stimulated by certain conditions. Clinical addiction usually refers to a physiological dependence, as with opiate based drugs, nicotine, or alcohol, which is difficult to treat and requires the patient to be fully committed to changing. Addressing a destructive habit is difficult enough without the added layer of a physiological dependence, and thankfully not a dimension you have to deal with.
Second, though very unlikely, his use of pornography could be part of a larger issue with a clinically diagnosed sexual addiction.
"[Sex addiction] is no more about sex than an eating disorder is about food or pathological gambling is about money," according to Rory Reid, PhD, LCSW, research psychologist at UCLA's Semel Institute for Neuroscience and Human Behavior.
As an example of symptoms, Reid cites 'men who spend half their income on prostitutes, and office workers who surf the web for porn despite warnings that they'll lose their job if they keep it up.'
Regular masturbation, with or without using porn is normal for many men because societal norms have lowered sex to acceptable forms of recreation and release, so to qualify for extreme behavior your husband would have to be doing something that is risky. If that's the case, he should seek a doctor capable of clinically diagnosing and treating mental disorders.
And what if he had a real psychological problem? Is it appropriate to shame the person you chose to love because of his 'disability'? Would you shame your mother or sister for having an eating disorder? Does it matter whether they were clinically diagnosed or you just had the opinion that they ate too much?
So rather than armchair analyses, or using the terms "addict" and "addiction" as weapons, let's address the most likely cause of your concern.
Porn Imagery & Masturbation
If your husband is looking at porn, your first reaction is probably a moral condemnation or making it about how you perceive it affects you. You have a choice to make.
You could focus on your hurt feelings and express your negative reaction. You could use your offense to justify condemning and criticizing him. And that behavior will definitely and inevitably push him further away from you than he already is.
Or you could acknowledge that the underlying dynamic in your marriage is the real problem and take positive action to correct it.
Many women allow their feelings to be hurt when their husband is thinking about and looking at other women. And that's fair; he shouldn't be. He should only be thinking about how to please his wife and express his love for her. After all, he did promise to love her without condition. But those hurt feelings block her ability to be objective or find the solution to the real problem.
Instead of loving her husband unconditionally, the unwise wife derides and shames her husband for being an "addict."
Your husband is definitely not "looking at other women", using porn, or masturbating because he wants to hurt you. In all my years of working with couples, I have never heard of such a thing from any man; only from women who imagine this to be the case.
Porn imagery is just an aide to masturbation as he fantasizes about real sexual intimacy. No normal man prefers porn-assisted masturbation over actual sex with a wife who uses sex as a conduit for expressing unconditional love.
What you should consider is that men would much rather experience the unconditional love he anticipated when he sought your hand in marriage. It's the difference between imagining eating ice cream, while looking at a picture, compared with the real thing. Men only resort to habitual masturbation because the primary ingredient of a healthy marriage, unconditional love, is lacking.
This is the real problem.
A loving spouse doesn't think about how hurt they are based on the other's behavior. They put the needs of their partner ahead of their own. They think of how they can be there for them. They recognize that poor choices like infidelity, porn use, or constant arguing, are symptoms and wakeup calls of a deeper problem, which they have contributed to.
In marriage the highest rewards are achieved through unconditional love. If you put your perceived offense ahead of his need for love you will not win; he will not win; your marriage will not win.
A happily married man finds porn distasteful and, frankly, childish when he is fulfilled by his wife, and I'm not talking about sexual fulfillment. He is not stimulated by other humans romping. To those who have lifted their sights and experience love, watching porn is like watching animals mating.
Porn use or masturbation never, ever creates an unrecoverable marriage. But it is a huge red flag that there are core problems in your marriage that need to be addressed. If they are not, destructive symptoms will continue to manifest in both of your behavior.
Many men will continue using porn/masturbation for decades as an outlet for coping with an unfulfilling marriage. They resign themselves to carrying on as best as they can.
Others move on to truly marriage-destroying behavior like meeting other women.
A man can become insensitive to you, distracted from his work, or less involved with your children. React negatively with condemnation and you will push him further away. The painful cycle you both contribute to fuels the downward spiral of your marriage.
The cycle is not caused by porn imagery or masturbation. It's just a signpost on the road that you've been on for some time.
However, at any time you can turn around and go the other way. Rather than allowing upset to overwhelm your desire for a happy marriage, you could start making sweeping changes. The responsibility isn't yours alone, but you have the capability to dramatically shift your marriage by yourself. The question is do you have the desire to?
You need to be very careful with your steps toward recovery. Your "natural" inclinations, like condemnation or having more sex, are likely to be destructive. So, let's start with what you most definitely do not want to do.
Don't Do What Doesn't Work
We have a lot of experience in this area, as an organization and me personally, from working with countless individuals and couples. What I share with you is not just "my opinion." These are the experiences of thousands of people we have worked with.
Common remedies do not work at all.
I have seen them all from calling him out on it; criticizing, condemning, or judging him; dragging him to marriage counseling; forcing him to get individual, professional help; dressing sexier or being more sexual to compete; using your children; crying, yelling, belittling, shaming and more.
Don't do any of those things if you want success. We already know exactly what will happen:
Competing with webcam girls and porn stars is like going on Dancing With The Stars when you've only danced with your Dad at the wedding. This isn't the kind of intimacy you want, anyway.
Criticism, threats, and condemnation will push him into hiding, lies, or more discretion.
Forced "help" is like dragging a horse who isn't thirsty to water.
"Rewarding" him with increased sex for sex sake just fills in for porn/masturbation. But having missed the point, the outcome is still empty.
No solution will work unless it addresses the one and only thing that WILL fulfill him, which is your husband's need for unconditional love from his wife!
Now, let's be clear here. I am not putting the blame for your husband's porn use on you. Nor if there has been any infidelity. Nor am I placing the responsibility for healing your marriage solely on you.
However, as a woman you have a unique power and a far greater ability to heal your marriage than he does and it would be foolish to not take advantage of it. Just as if you were moving, it would be foolish to have you do all the heavy lifting while your husband tapes boxes.
So the question is do you want to heal your marriage or condemn your husband? You cannot do both. We won't judge you either way, but we will only help you with the former.
Many wives subconsciously react to a straying man by pulling back her current loving actions towards him, which is one of the worst things you can do. He feels even less loved and things spiral down even further; sometimes losing all sense of reality.
Marriage is in some ways a cause and effect relationship. Can you see how the actions of one affects the other, which impacts the first again, creating a terrible cycle?
At some point, one of you needs to stop taking turns pushing down on your marriage. Will it be you? Since you're reading this article, you have a great opportunity right now to make a major shift that both of you will benefit from.
Sex Is Not Intimacy; Real Intimacy Is Transcendent
Wives who try to compete with webcam girls and porn stars through more or kinkier sex are going down the wrong path. Working with women for decades has made me aware that this needs some explanation.
Sex is portrayed by society as the "ultimate" recreational experience. Or sex is used as a reward (or punishment by withholding it). When couples get married, they still see sex in these ways, but with "moral" permission. They equate intimacy with sex and miss out on the huge untapped potential for their marriage. I'm placing no blame here except on the societal lack of understanding around true intimacy.
Animals are 100% driven and controlled by instinct, which includes the desire rooted in the body's innate drive to survive and procreate.
As human beings, we are souls first. We are a consciousness inhabiting a body, and thus have the ability and responsibility to control our bodies and minds. This offers us a unique and amazing opportunity to identify as the soul, which is love itself.
As a soul you have free-will; animals don't. You are aware of being conscious, which animals are not. They do not experience love the way we do. They have reactive "love" not discriminating love. They can't give love in the form of forgiveness, for instance. We can. We can love those who hate us, they can't. The differences are cool, but the best is that we can choose to love or not love. We can use our body, our mind, and our soul as we desire. Everything is a choice for us. Free will is amazing!
And as souls, we can also connect at the soul level through love. We can use our free will, which no other animal has, to love another, even when we are not feeling loved. We can also use sex as a means to express our love, unlike any other animal.
However, expressing real love does not come naturally because of the mental interference from our animal bodies. So, we need to be deliberate, purposeful, and conscious in our actions.
Sex can be just sex. Or it can be a vehicle through which you express love by elevating it from a physical connection to a heart or a soul connection. That is intimacy.
This is what is really meant by a soul mate or making love. You've chosen to connect with someone at the heart level, not just during your wedding ceremony, but throughout your daily life together.  You should be striving to connect your hearts, in and out of the bedroom, so you can build a joyous marriage.
As a woman, you probably think a lot of this is obvious, that we should nurture a spiritual view of sex where the purpose is to express love. But men are not "designed" to have an open heart so it is not obvious to them. Often, it's not conceivable even when they try to understand it. This is why you are so important to your husband in this area. You must show the way.
Men who are not shown true love by their wives have shallow sex, and there is no getting around it. This is not intended to put a "burden" on wives, as some women imagine.
Men who do not experience their wife's heart, seek false replacements in the only place they know: sex, and failing that, masturbation. Good men maintain their vows and keep their family intact, even while living in an unhappy twilight zone marriage their whole lives. Porn/masturbation might be an outlet for them to continue coping in this environment. Others are not as strong and slowly seek the soul love demanded by their higher nature from unsavory alternatives like other women.
The Root Cause Of Your Marriage Problems
The real cause for the lack of love you are both experiencing is that you each individually lack foundational marriage skills.
You weren't taught them in school or from your parents; not that either would have provided good instruction anyway. You didn't learn enough relationship skills while dating or being engaged. This isn't a judgment on you or your life; it's just a basic fact of the situation.
And it's no great revelation either. When a car is swerving on the road, everyone else knows they are either inebriated or don't know how to drive. Similarly, if you and your spouse behave destructively in marriage, it's apparent to others that you don't even realize how you are damaging your own marriage and happiness.
When your husband feels unloved he may turn to porn/masturbation for an outlet. When you feel unloved you may withdraw, share with your friends (never do that), or get upset. The problem is the same, you just manifest it differently. Because of this, you both perceive each other's behavior as a personal attack. Then you react negatively and the downward cycle has begun.
It's very difficult to get out of this situation because it's nearly impossible to be objective and see what is really happening. I hope that you are now starting to see things more clearly.
If so, take this as just one small example of how your marriage needs both education and effort in the right direction. Just a little understanding can make your efforts tremendously more effective at bringing the love and vitality back into your marriage.
Over the decades, I have seen that most women can rise above their current pain and resuscitate their marriage. I hope to inspire you to heal your whole marriage, not just address this one issue.
Contrary to popular belief, it only takes one person to turn a marriage around.
Even a man who has progressed to an affair can still be reeled back in by a wife who has decided she wants to recover and has been shown what works.
Moving In The Right Direction
It may seem like you can improvise, but that is likely how you got into this situation in the first place. You will almost always go through all the common "remedies" I listed above that we already know do not work at all. You'll end up cycling through condemnation, demanding, pleading, trying to be more sexy, and so on until you've decided you've "tried everything" and given him enough "unconditional love" without getting anything in return.
Don't waste your time or energy on things that do not work and will just make matters worse.
The first essential step is to change your mindset. View your husband's outlet as a manifestation of his unhappiness in your marriage, rather than an intentional offense towards you. Pay more attention to your husband's needs and make him first in your life again, as you did when you were dating and trying to win him.
Do you remember those days? Make a conscious effort to express your love in all kinds of big and little ways, while at the same time erasing all the negative actions you now do. But don't stop there.
The reason you got married is the same reason you want to preserve your marriage. Everyone wants to be happy. And everyone is happy when they experience unconditional love. Everyone. The highest purpose in marriage is to learn to love each other unconditionally. But…
How you experience unconditional love is by giving it; not by receiving it.
Looking at your husband's choices with judgment is not loving, sorry. Condemning him is not loving. Seeing how his problem affects you ("doesn't he know what this is doing to me?") is the same as condemning him for not walking faster if he had a broken leg. Unconditional love doesn't judge, it is compassionate.
Instead, employ a marriage-building stance through understanding and the right tools. Commit to helping your husband extricate himself from the grip porn/masturbation has on him without even bringing it up. Because if he is "straying" it means your marriage is no fun for you, either. So, by doing this for him you are doing it for yourself and your family. It is win-win-win.
He doesn't need to be humiliated. He is unconsciously using porn/masturbation to replace the joy that should be found in marital love. But the overriding physical desire for sex artificially fills in for his true need for intimate, unconditional love.
Blaming or condemning a porn using husband is, in almost every case, counterproductive and a distraction that prevents you from discovering and dealing with the underlying problems, or realizing how you also miss the joy and beauty available in unconditional, marital love.
Learning to love unconditionally is going to change everything. Burst through your barriers of judgment and self-pity that are preventing you from feeling unimaginable joy and marital bliss.
The Permanent Solution
The only solution that works to help your husband stop using pornography or masturbating is to overhaul your marriage with methods that have been proven to satisfy both of you on every level: physical, psychological, and spiritual.
Marriage is one of the greatest gifts we have. With the right knowledge, it opens up greater opportunities for love than you can imagine.
To reiterate one more time, the "burden" of saving your marriage is not being placed on you. You don't have to put out the effort. You are welcome to keep reacting negatively to his unsavory behavior and keep fueling the downward spiral. But if you see it as a burden, you have the wrong mindset.
Shift.
If you want to have a happy marriage, you have a unique opportunity. You have recognized there is a problem. You've searched for a solution, and you've found it. Let's summarize the steps I've shared with you in this article:
Stop seeing your husband's porn use as a personal attack on you.
Start seeing it as an outlet he is using to cope with the lack of love in your marriage.
Look for big and small ways to express your love.
Eliminate all negative behavior, including condemnation, judgment, criticism, complaining, and negative reactions.
Behave how you did when you were dating and trying to win him over.
Don't use sex as a reward or punishment or to compete. Use it as a means to connect your hearts. Help him elevate the connection.
Learn how to love him unconditionally.
You won't attract him back through manipulation or anger. If anything will, it is love.
It's probable that you have built up years of reactive, judgmental thoughts and habits that need to be unraveled. Many women find that reorienting themselves is a huge undertaking.
If that's you and you'd like some help, then I encourage you to look at my Complete Marriage System. It's an online, 12-week course that will walk you through every step.
In the course, I will teach you techniques I've developed that will help you start to control your mind and emotions so you can eliminate your negative reactions. I'll teach you a technique for breaking down old, bad habits.
In the first couple of weeks, you'll focus exclusively on practicing these techniques daily until they become second nature. Then you will continue to use them for the rest of your life, as negative, reactive behavior is always destructive.
After that, we'll help you lay down a solid foundation for a healthy marriage. You'll finally understand what behaviors are beneficial and destructive and why. We'll start restructuring your habits so all of your actions are marriage building and none are detrimental.
Finally, in the third phase, we'll build on that solid foundation and show you how to elevate your marriage to a truly joyous marriage. We'll talk about achieving unconditional love in the Sacred Space of Marriage™ and where your children fit into your new marriage.
Will making all of these changes by yourself make your husband stop using porn and start worshiping you again? Probably, but who knows? He has free will and we have to respect his choices. But he chose to marry you because of the amazing person you were and still are underneath potentially years of judgment and criticism. If you become that person again, he will likely fall in love with you all over again. Nothing else you attempt can possibly work.
But far more importantly, regardless of what he does, when you make these changes and start truly loving him unconditionally, you will become happier and will get everything out of your marriage you've been seeking.
And when you're around someone who is happy all of the time, isn't it difficult to be negative and unhappy yourself? It's hard to imagine that your joy won't have an impact on him. We are shifting your mindset from the tragic, self-destructive thought so many women express "my mood depends on how you treat me," to you becoming a goddess of love and joy regardless of other's behavior or immaturity. This is the ultimate women's empowerment. And this is the only path we've seen that has any chance of success in marriage.
Our women's course can help you turn your marriage around by yourself.
If your husband is interested in taking action on improving your marriage as well, we have a men's course for him. With both of you individually working on your courses, it's virtually impossible to fail.
It's fine to share this article with him or to suggest you are interested in taking the women's course and inviting him to check out the men's. But don't suggest he needs to fix the problem by himself or try forcing him to do anything.
I hope you keep building on the positive steps you've already taken. Take advantage of the positive space you're in and learn more about my Complete Marriage System, including the free trial and money-back guarantee. I invite you to watch this video where I explain more about my system. (YouTube, 42min).
If you'd like to ask a question, we're here for you.
My best.