Lessons For A Happy Marriage
"When I found your book, I literally thought our marriage was done. Now it's not even a thought in my mind."
—Brad S., Austin, TX
Lessons For A Happy Marriage was the first book, written in 2008, by Paul Friedman.
He left his divorce mediation career behind to help couples fix their marriages instead of getting a divorce. Lessons For A Happy Marriage reflects the first system he used with his clients.
Paul's approach to marriage is revolutionary. Rather than sitting on comfy chairs and "talking things out" with individuals or couples, Paul targets the underlying problems. Every issue couples face, from lack of intimacy, to porn, or affairs, and everything in between can be traced back to the underlying causes Paul articulates.
Thousands of families have been helped beyond their dreams, because Lessons For A Happy Marriage gets to the point, is easy to understand, and is profoundly insightful.
If you are in deep trouble, and a book is not going to be enough, you can get the principles in a much more direct and concise manner by using the course that Paul created. Although Lessons will usually work for the vast number of families, the combination of book and course should definitely be considered.
Our system will awaken anyone to how they are undermining their own marital happiness. Our explanations show you what can be done right now to stop the slide, and gives you insights and tools needed to turn your marriage around.
Order "Lessons For A Happy Marriage" Now
Lessons For A Happy Marriage Shows The Shortcut To Marital Happiness
One of the ways to judge a marriage help book is by how easily you can adopt the principles and techniques you learn. Because if you clearly see the logic of something there is no reason to not make sometimes significant changes right away. In this regard Lessons For A Happy Marriage probably has no equal. Those who read this marriage changing book are able to quickly isolate their own behaviors which need to be rectified, or, in some cases, added to their day-to-day lives. It is impossible to not gain serious benefits from this book, almost regardless of how difficult your marriage is.
To gain more insight into Paul's philosophy you can read also his interview with The Goodmen Project.
This question was asked: "Some marriages suffer grievous wounds, such as infidelity or emotional abandonment, that can quickly lead to the death of the relationship. It's clearly easier for most people to walk away when this happens than to try to work things out with the one who caused the injury. Do you believe there is a value—for both one's personal development and for society at large—in trying to save marriages that have been severely damaged, or are partners in these cases better off cutting their losses and parting ways?"... you may read Paul's answer in the full interview.
We were going to see a marriage counselor, but... I've cancelled the appointment.
I've found Lessons For A Happy Marriage to be very inspiring and extremely helpful. I am engaged, so not yet married, but wanted to address some of the important issues that you write about in your book before our wedding.
You are correct...it does take a paradigm shift in my thinking and actions, but it all makes good sense. We were going to see a marriage counselor, but after reading your articles, I've cancelled the appointment.
Again, thanks for the great work.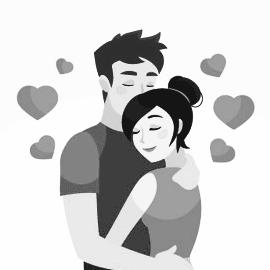 I literally thought our marriage was done.
I wanted to thank you for your book. It has immediately impacted my life. I can't begin to tell you how much you have shared with us. Our marriage is now on the right track of recovery. When I first found your book I literally thought our marriage was done. Now it's not even a thought in my mind.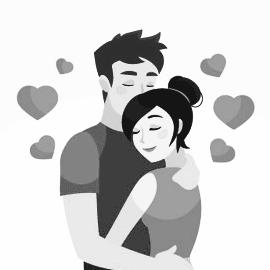 Now ready to be married.
Our son and his fiance have been studying Lessons For A Happy Marriage for a couple of months and it has changed their entire way of thinking and relating to one another. They believe they are now ready to be married. Thanks for your great work!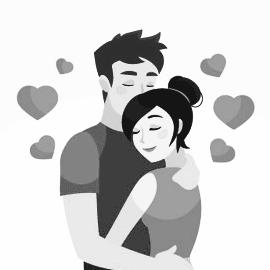 It really made my marriage happy.
Hello Mr. Friedman, I am Tanzanian. I really appreciate your service to save marriage, sir. Most of marriages in Tanzania today suffered extra-marital problem. The reason might be lack of manual like your book to direct their marriage, and lack of God fear. Thankx for your good marriage book, Lessons For A Happy Marriage. It really made my marriage happy, full of peace and love. Your book really works wonders! I wish your organization could have a branch in Tanzania. You could save a lot of marriages.
God bless you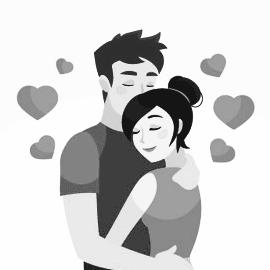 Judith A.
Dodoma, Tanzania
It's a helpful book to keep your marriage on the right path.
Friedman goes to the root of marriage problems by focusing the effort, improvement, and love on the individual. Other marriage books tend to tell you what the other person is thinking, what you can do to help change them, how to get out of poisoned relationship, and mainly focus on how much you have been mistreated. Not Friedman!
He truly focuses on how to improve your marriage by shifting the focus on how you can improve yourself. He covers all the basics, from the intimate encounters between husband and wife to the day to day little encounters through explaining communication, intimacy and loyalty (to name a few).
He writes at a level where you can understand, however still retains his professionalism - He is not condescending. He takes from his personal experiences as a mediator and as a husband/divorcee and offers what he has learned. I highly recommend this book to all married couples. Even if you aren't having martial problems, it's a helpful book to keep your marriage on the right path.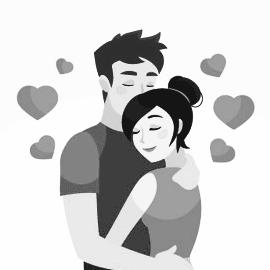 All Of Our Programs Are Effective
Lessons For A Happy Marriage is not a cute little book that deals with a single issue, like communication, or loyalty. Nor is it a marriage "interest" book that shares funny anecdotes. It is all about what comprises the big picture if your marriage. It shows you what you are doing right, and what you are doing wrong, and how you can tell the difference. Then, what you can do about it.
The first sales of Lessons For A Happy Marriage were to women introduced to Paul at the Second Saturday divorce help forum. Many ladies on their way to the divorce courts were saved by this book. For them a marriage rescue was unimaginable. But they discovered Paul, and his logical approach. Although most marriages are saved through our online courses, many are also saved by this simple, but wonderful, book.
One screenwriter told Paul "We keep it on our bed-stand, and read from it nearly every night".
Breaking The Cycle is Paul's second book, written primarily for marriage professionals, but useful for those who prefer deeper explanations. It has been called a marriage manual by many professionals who use it as a guide in working with their clients. Some couples purchase both books based on their tastes.
Our marriage courses are guided online classes for those who are in deep trouble and need a strong helping hand. They include support TMF certified marriage experts. The courses are usually an effective alternative to couples counseling.