Lessons for a Happy Marriage
"When I found your book, I literally thought our marriage was done. Now it's not even a thought in my mind."
—Brad S., Austin, TX
One of the best marriage books available
In 2003, Paul Friedman retired from a successful divorce mediation practice to help couples fix their marriages. Lessons For A Happy Marriage reflects the first system he developed to help his clients.
Friedman's approach to marriage is nothing short of revolutionary.
Every issue a couple faces, from lack of intimacy, to porn, affairs, and everything in between, can be traced back to underlying, root causes.
Rather than the typical approach of "talking things out" and focusing on the issues, Friedman targets and resolves the underlying problems.
The result is a permanent, positive shift in a marriage. Thousands of families have been helped beyond their dreams by this practical, easy to understand, insightful book.
If your marriage is in deep trouble, consider signing up for our Complete Marriage System along with this book. However Lessons will definitely remind you why you got married, and help you start getting back on track. It shows you how you are undermining your own marital happiness, what you need to do right now to stop the slide, and gives you insights and tools needed to turn your marriage around.
Table of Contents
Simplicity Works
The Three Killers of Relationships
Over-familiarity
Communication
Business Arrangement Mentality
Reaffirmation
Seven Anatomy of a Marriage
Why Men Act Like Men and Women Act Like Women
The Reason We Get Married
The Mind
Loyalty—The Highest Law
Twelve Intimacy
Book Details
Paperback: 146 pages
Publisher: The Marriage Foundation
Published: June 8, 2009
Language: English
ISBN-10: 0578017490
ISBN-13: 978-0578017495
Dimensions: 7.5 x 0.3 x 9.2 inches
Want A Free Sample?
Join our list and get the first 3 chapters
What's In The Sample
Ch 1 Simplicity Works - The foundation of our principles.
Ch 2 The Three Marriage Killers - Not what you expect!
Ch 3 Overfamiliarity - This #1 killer is present in every rocky and failing marriage.
Plus get updates to our blog, Youtube channel, and webinars. Unsubscribe anytime.
Purchase Lessons For A Happy Marriage
Reviews of Lessons for a Happy Marriage
It's a helpful book to keep your marriage on the right path.
Friedman goes to the root of marriage problems by focusing the effort, improvement, and love on the individual. Other marriage books tend to tell you what the other person is thinking, what you can do to help change them, how to get out of poisoned relationship, and mainly focus on how much you have been mistreated. Not Friedman!
He truly focuses on how to improve your marriage by shifting the focus on how you can improve yourself. He covers all the basics, from the intimate encounters between husband and wife to the day to day little encounters through explaining communication, intimacy and loyalty (to name a few).
He writes at a level where you can understand, however still retains his professionalism - He is not condescending. He takes from his personal experiences as a mediator and as a husband/divorcee and offers what he has learned. I highly recommend this book to all married couples. Even if you aren't having martial problems, it's a helpful book to keep your marriage on the right path.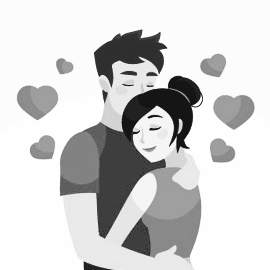 Now ready to be married.
Our son and his fiance have been studying Lessons For A Happy Marriage for a couple of months and it has changed their entire way of thinking and relating to one another. They believe they are now ready to be married. Thanks for your great work!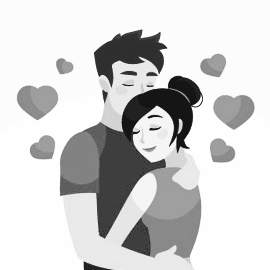 It really made my marriage happy.
Hello Mr. Friedman, I am Tanzanian. I really appreciate your service to save marriage, sir. Most of marriages in Tanzania today suffered extra-marital problem. The reason might be lack of manual like your book to direct their marriage, and lack of God fear. Thankx for your good marriage book, Lessons For A Happy Marriage. It really made my marriage happy, full of peace and love. Your book really works wonders! I wish your organization could have a branch in Tanzania. You could save a lot of marriages.
God bless you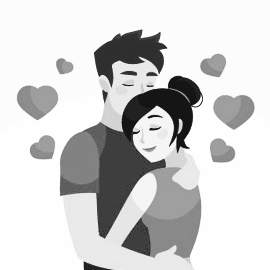 Judith A.
Dodoma, Tanzania
We were going to see a marriage counselor, but I've cancelled the appointment.
I've found Lessons For A Happy Marriage to be very inspiring and extremely helpful. I am engaged, so not yet married, but wanted to address some of the important issues that you write about in your book before our wedding.
You are correct...it does take a paradigm shift in my thinking and actions, but it all makes good sense. We were going to see a marriage counselor, but after reading your book, I've cancelled the appointment.
Thanks again for the great work.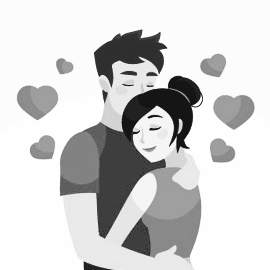 Michelle B.
San Diego, CA
I literally thought our marriage was done.
I wanted to thank you for your book. It has immediately impacted my life. I can't begin to tell you how much you have shared with us. Our marriage is now on the right track of recovery. When I first found your book I literally thought our marriage was done. Now it's not even a thought in my mind.