Are you feeling distant from your husband because you have less, or no affection, in your marriage? What does it really mean when the intimacy in your marriage goes away?
Is your marriage unraveling?
Is your husband possibly having an affair?
Is it too late to turn your marriage around?
This is the most important question!
Let's begin with encouragement
When I worked directly with women who had this complaint I set very positive results as the expectation; and we met them.
Getting positive results are very reasonable. Why else would someone seek help?
Unlike many experts, I do not believe in spending a lot of time digging into what happened to the intimacy and connection, that now seems out of reach. Learning about past mistakes matters, of course. But only as a way to learn; not to feel guilt. Emphasis needs to be placed on what you will do. You need a positive plan moving forward.
Because most couples are unaware of these things, I insist on you looking at your marital dynamics, so the underlying fabric of your marriage can be repaired.
You will be shown proven methods and techniques that improve your communication and interactions; getting your marriage back on track for the rest of your life.; that is what we are after.
Presently, because I don't meet with clients in person anymore, and after putting tremendous effort into systematizing my processes, wives can use one of my books as a guide, or use the online courses (better, of course, but not always needed) for the results they want.
There is one general 'requirement' one must meet for success. The couples, or wife on her own (half of our clients fly solo at first), need to be very committed.
You must be willing to put in the energy necessary to both learn, and practice, the marital arts we teach. Trying a tip or two you, like those found in an article, even mine, will not do the trick; that, I promise you!
Your marriage can, and usually will, shift faster than you think; but not instantly because the laws of momentum come into play. Your marriage cannot be heading in the wrong direction, and then snap, just like that, be heading in the right direction. But it is not an uphill battle, either. Things improve steadily, and forever.
You naturally first have to stop the current trend (not as hard as you may think), and then you can begin applying marriage building efforts marriages require at the foundational level. It is all laid out.
You can do this. lets look at intimacy, to understand it more deeply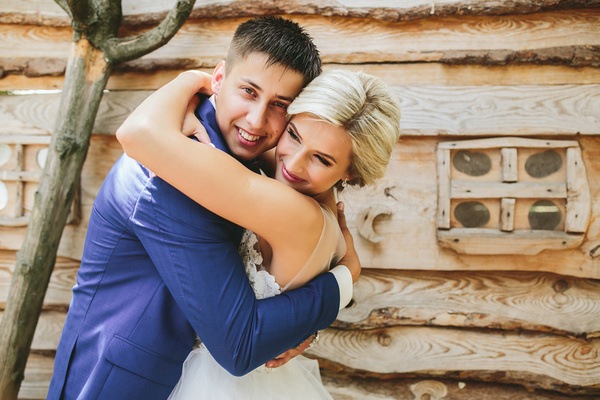 Everyone knows intimacy is SUPPOSED to be an integral part of marriage! But most people have not considered how to see it as both a goal, and a barometer of how well your marriage is doing.
In effect, marriage itself is primarily, and mostly, the connection between two loving hearts.
The communication, interactions, sex, the times just being together; these are all there for you to use to increase your connection. We teach the ideals of using those times, and actions, to connect your souls. There is a good reason for the term "soulmates".
Think of yourself as a soul. Imagining yourself as a large brightly shining globe of light, of love; this is you, a soul. Think of your husband the same way. But in between the two of you souls are your bodies, and your minds! Those are possessions of yours.
Both your body and mind that each of you have are doors to the soul; that is what they are. Because you have free will, unless you consciously open those doors, they don't let the love in, or out; your connection is blocked.
When you get married, you are both supposed to open your doors to each other, and go further to express your love and devotion. You can, and should, turn the doors into bridges, using them to connect you… Did anyone ever explain this to you? No, of course not. But, still, if you think about this, it makes perfect sense.
The above defines a real marriage 
This philosophy is what everything I teach stems from. Marriage improvement is ALL ABOUT removing the blocks, and building bridges; it defines intimacy, and intimacy defines marriage.
You can change everything! It is about changing how you see your marriage, and doing what you need to do to knock down those doors, and build those bridges.
Sound simple?… don't worry. It actually is. But you still have to learn more than the "headline" philosophy to make this your reality. But I wanted to give you a 'picture', a vision to move towards.
Consider your behaviors an example to your husband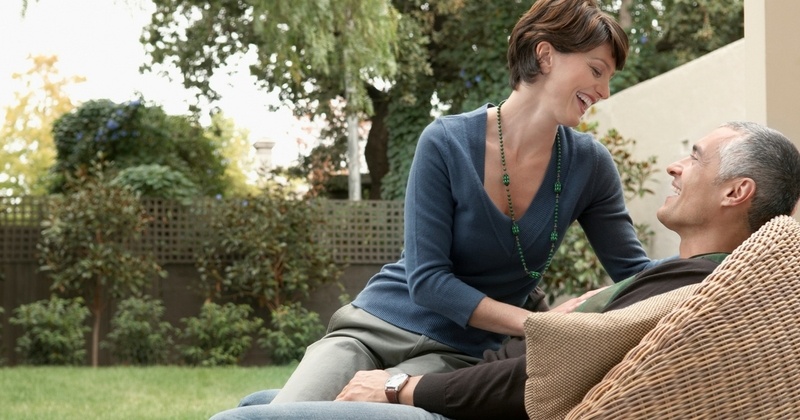 There is much to do about equality among the genders these days, but the kind of equality people fight for in the "real" world, has nothing to do with marriage equality. Certain concepts have no reality in happy marriages.
Although there are commonly held ideas, and many arguments, about the roles of men and women in marriage, there is something to "roles" that is much deeper than who does what.
As a woman, you are the "heart" of your marriage. As such, you, as a woman, have more of a leadership role in the intimacy department.
Being the heart is not imposed on you by anyone, nor is this a cultural or religious thing. Identifying you as the heart of your marriage stems from the hard-wired realities of biology. (These purely scientific concepts are not discussed anywhere else, or taught in schools, but just because they are not discussed does not lessen their value).
Purely because of biological realities, you are more connected to your heart. So you have a natural capacity for true love. For that reason, you also have a better understanding of what intimacy is.
Don't you agree? I repeat, this is not political or religous; it is the logic of biology.
As the gender designated by nature makes you the designated mother, you are the one equipped with the right tools; both physically, mentally, and spiritually, to do the job better in the intimacy department.
With few exceptions, women are much more in touch with their feelings.
Most men, in fact, just think intimacy is sex; this is true. Not all men, of course, but most. Unfortunately, the "world" has also lowered the definition of intimacy by using the word to mean sex. But intimacy can exist without sex, and sex can exist without intimacy.
The reason you should take the leadership role in this area is not meant to be a burden. As a 'partner' in your marriage, you contribute your strengths, just as you expect your husband to contribute his.
In the intimacy department, where you are right at home with those deep feelings, you can be a shining example to your husband of what intimacy means in your marriage.
Unconditional love, security, happiness, and prosperity. Those are the ideals of marriage, and you can have those when you know how. Your marriage isn't a political society, after all. Marriage is an "ultimate" human vehicle for happiness.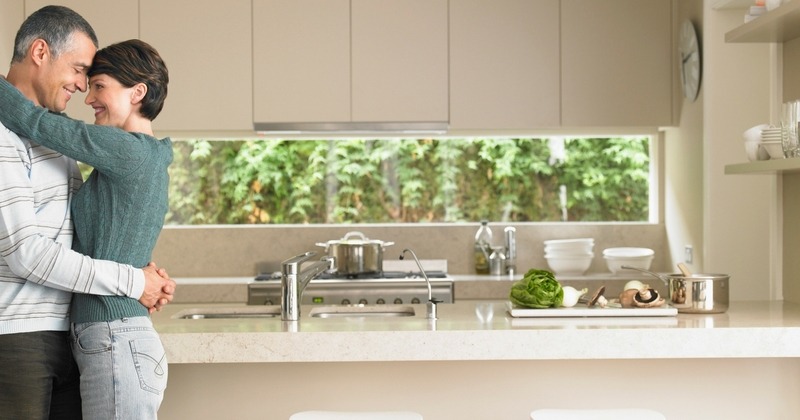 I hope to show you the synergistic way to get the intimacy you want, and gets him what he wants too; a win/win.
Setting the stage for intimacy in your marriage is the first step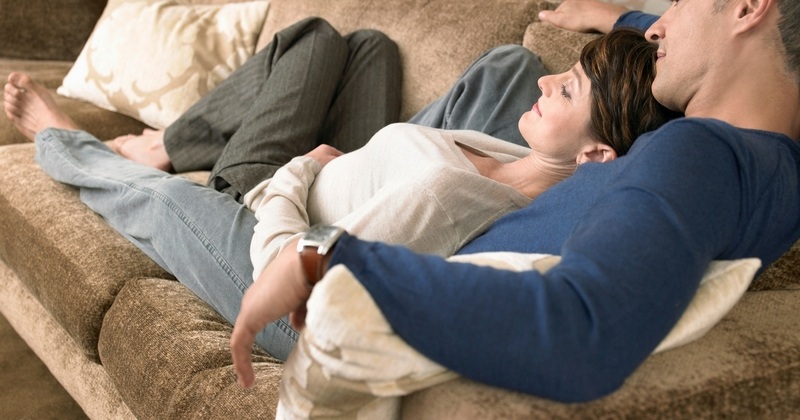 If you want to reach your husband's heart, it will happen much faster and with more ease, when you utilize sex as the platform for the intimacy you desire.
Sex is not intimacy; that is true.
But using sex as a vehicle for intimacy, at least in the beginning, creates a good start. If you follow this suggestion, he will slowly improve his attunement with YOUR affection.
Be sensitive to what makes your husband tick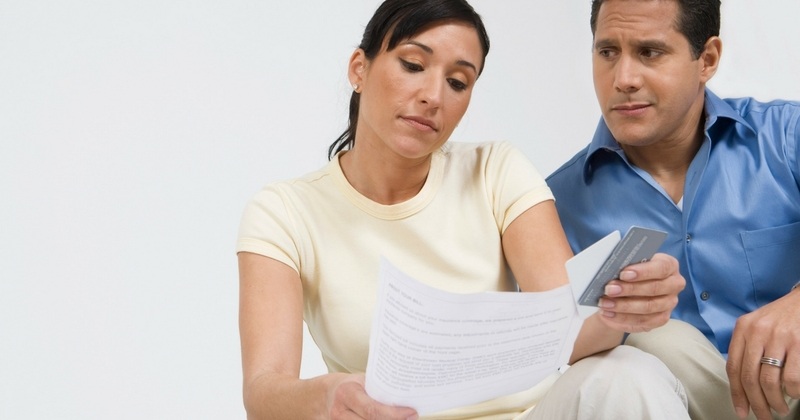 Avoid deep conversations. Keep your expectations of your husband realistic. He is who he is. He wants to love you. But he needs to feel appreciated, first.
What about me, you may ask. That is a deep topic. I will just say that you can learn more about love in my books, or from my courses. You will be pleasantly educated, and gain so much. But know this; there  is never room for both selfishness and love. Selfishness in marriage, no matter how subtle, blocks intimacy.
If you try to make your husband understand you anyway, you're never going to feel heard, or even listened to; very few men have the capacity to understand women. Honestly, most women don't understand other women either, but "feel" each other; and THAT is not what a man does!
If you sought an article like this, the chances are pretty good you're not married to the kind of "sensitive" man who does. Truly, you probably wouldn't be happy with that kind of man.
Instead of hanging onto expectations of him, it is smarter to appreciate your husband for who and what he is.
Good men are natural protectors and fixers.
They are natural pleasers.
The trouble is
Most women shut their husbands down so much that their man gives up trying to please them.
Click To Tweet
It's true!
Women marry men because they want a man. Then they read some dumb magazine article telling them how their husband should be more like them, and they become disenchanted. They complain to their husband, get frustrated with him for being a "man", and end up pushing him away.
Your husband is not going to be like a girlfriend! So, stop imagining he will, and it will be a lot easier to get intimacy going in your marriage.
Let's be practical about this topic, so you can enjoy positive results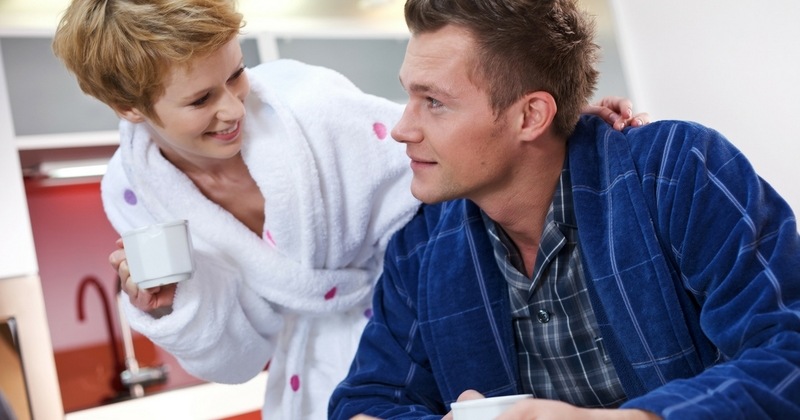 The biggest problem are the smallest things. Living in a marriage is like anything else, in a way. We tend to slip into routines that are all about ourselves.
It's like getting a new job.
We are initially excited, and go on and on about how lucky we are to land such a good job, making great pay, meeting new friends, and talk about how wonderful our new boss is. But then, over time, we slip into negative attitudes that reduces the fun we first had, and our job performance suffers.
Then our boss is sorry about hiring us, because we become lax and uninspired. Then we may get cranky, and that makes our boss appreciate us even less. Then we wonder; why we don't get the appreciation we "deserve"?
The cycles of discontent and dissatisfaction become our whole life; complaining and getting bored.
It's the little things that add up. Our negative behaviors are not BIG, but little things, that expresses our discontent, instead of appreciation; and that is what happens in our marriage.
In marriage, we stop doing the things we did while we were dating.
We used to smile all the time, compliment each other, and enjoy each moment. But after a while, instead of expressing love fifteen times a day, and texting little hearts and cute emojis, we start thinking more about ourselves, and less about what will make your husband happy.
Those "little" things we do, like complaining all the time, or ruining the atmosphere with little jabs instead of compliments, add up. Pretty soon the love seems gone. It isn't, of course. But it is definitely hidden.
So, what happened to the loving expressions?
Because that's what happened to the growing intimacy. It devolved into pettiness.
Then it gets worse and worse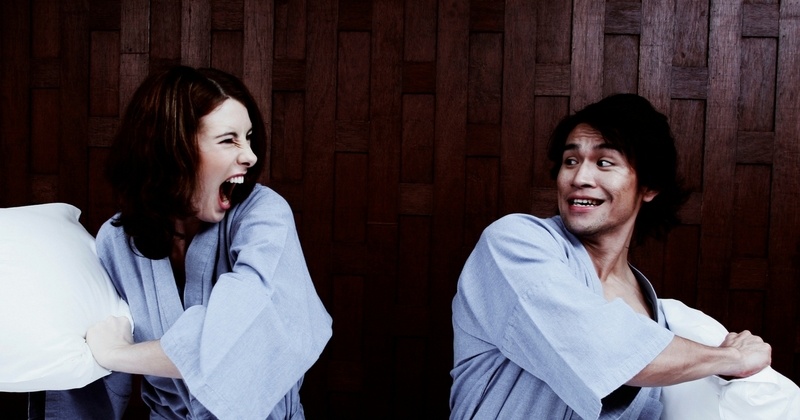 Look, maybe this isn't what you wanted to hear, but I am telling you the truth. It's not all your husband's fault! From what I have seen, wives hit their husbands, harder and harder, with criticism, condemnation, and complaints. Then they wonder what happened.
Now, you need to not only stop what he sees as the attacks, but you have to proactively reinvigorate your marriage.
Sure, I get hate mail from women who think I'm only looking at this from a man's point of view, but don't you think your husband's point of view is important?! Even a good and loyal dog will only take so much abuse before it turns on you.
Let's start with sex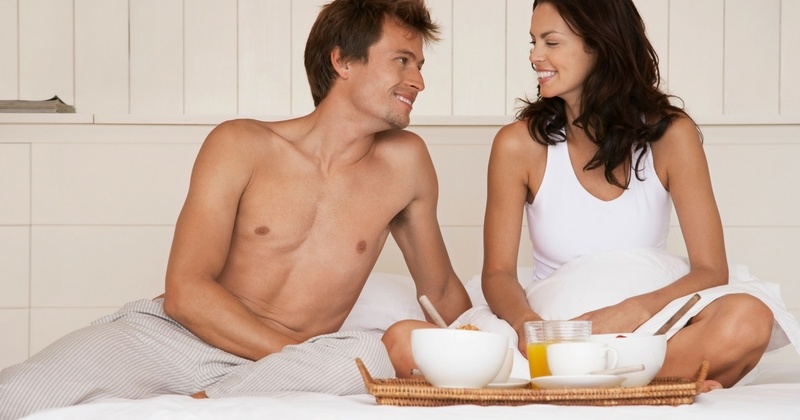 I am sure you realize men are not biologically constructed to tap into their heart the way women do. Because of that lack of connection, men, and too many women also, use sex almost exclusively for physical pleasure. But that is like driving an airplane on the road, and never realizing it can fly!
Look, what you need to get going into intimacy is refocus your love making, and also patiently and lovingly guide your husband into heart oriented connection during sex. Then your marriage can be redirected onto the path of ever-expanding love.
His desire for you sexually is not an insult, as some women might twist things. His desire for sex is a desire for you! So, you can do this!
Sticking with sex for the moment
Never reject your husband's advances. You must understand that your husband will not understand when you reject him due to bad timing; so always be receptive.
Does that mean you have to have sex every time he snaps his fingers?
NOOOO!!!
And don't put words in my mouth! It only means you have to lovingly accept his advances as he makes them, and redirect them ONLY when you cannot possibly have sex at the moment. But be super loving, and be complimentary, and smile, and as you may postpone, make a promise you will keep.
So what's the point?
It means you don't have to strip off your cloths every time he has an urge, but if you remember to respond in a positive, loving way, you will not emasculate him. Remember this; do not say "no" in a way that shuts him down. If you do, he may feel discouraged for a while. And those little things start to add up.
Smile when he wants sex; be flattered, not burdened. Tell him how much he turns you on; tell him you get excited by his advances; and grab his hand and kiss him. If the timing is ever off, tell him you will rattle his bones later. Keep the spark alive! It really is that simple.
Don't try to change your husband
Instead, consider how you can be the best spouse possible, and he will show you more affection; just like when you dated. Ask yourself whether you expect too much of him or seek to inspire him.
We are not done.
Here are more questions to ask yourself:
Do your actions and words express love to him, from his point of view?
Most women think they express love to their husband by cooking, cleaning, and so forth.
But men are sensitive creatures who need constant reminding of their "usefulness." They thrive on acknowledgement and compliments. Mostly, wives take their husband for granted, and undermine their marriage with criticism and complaints.
If you want your husband to show affection, you need to prepare the groundwork with loving expressions. If you are mean or cutting to your husband you will lose him.
Do you treat your man like the finest man in the world?
Nothing hurts a man more than being compared poorly to another man, especially by his own wife. And nothing makes a man feel like a great husband more than a positive comparison to other men from his wife.
Your husband needs reminding of how much you appreciate him. Your husband is the finest man in the world and you need to satisfy his competitive nature.
Do you praise him to others?
If you do, tell him so he knows you take pride in him. If you don't, it is time to refer to him in your conversations (while never revealing any private information). REMEMBER: He needs the ego boost.
Do you make sex special?
Sex is important and a great way to show affection, but it will be "just sex" if he doesn't see you do it because you love him. Make sex into a special time of lovemaking, reducing the "pornographic" episodes. Go for the connection more than just the orgasm.
Do you smile at him just because you love him?
One reason he married you is because of your sweet and gentle nature. A loving smile will tell your husband you think positively of him.
So it all adds up to this.
Your marriage is like a container: the more sweetener you put into it, the sweeter the substance becomes. You are the one who holds all the cards in the intimacy department. If your husband does not show affection, it is best to get started by changing it. What's stopping you in creating your dream marriage, anyway?
The Important points to always keep in mind
Intimacy is the goal; yes. But it is also the very nature of a healthy marriage. Therefore, you need to
Avoid anything, like arguing and criticizing, that derails happiness.
Consciously, and proactively, insert loving behaviors; smiling, complimenting etc. into your marriage.
Seek intimacy in all your interactions; not just your bedroom.
When marriages are operating as they should, because at least one of you knows what to do, and not to do, intimacy is there….you can do this.