What kind of marriage help is best for you? What are your options? In this article,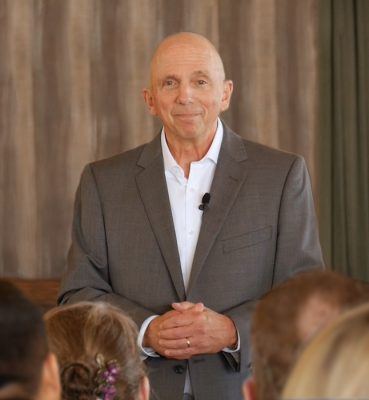 I'm going to pull aside the curtain so you can decide for yourself. If you are here because you were directed by our counselors rest assured, they read your question, every one is read and considered, but they wanted you to have this information as a first step. If you still have questions, by all means, write back!
(This article is published before completed so you have some help now. it is a work in progress that I add to regularly, so don't mind the spelling errors. The content is all good)
At The Marriage Foundation, we offer 4 sources of science-based marriage help representing the 3 levels of problems
Telephonic conference with me. Very rarely needed and should only be used after all else fails. The only benefit to consulting with me is that I can dig down into where you may be missing something crucial for you, but when someone takes the course they generally can do that themselves. My "thing" is to teach you how to be in charge rather than a victim of habits and instincts.

Absolutely, there is a science to marriage. Traditionally, marriage counselors wrongly say marriage help needs to be tailor-made, "depending on what's going on". It's why they begin their sessions with the old "what's up" questions, pretending they have a specialized protocol to address your issue(s). But it's not true; that's just a sales pitch.
Unlike using targeted antibiotics in medicine there are no applicable protocols for specific marital issues. How could there be? There are too many variables.
The truth the fact is all marital problems originate from one universal "core" reason anyway; marital mismanagement. That is what has to be addressed. Otherwise, the problems will keep repeating.
One of my goals is to help you gain some objectivity. Even a person who finds themselves neck deep in quicksand benefits from observing their situation objectively and calmly. Let's get you there, too.
All issues are just 'symptoms' of a dysfunctional marriage, even the big ones, like infidelity and so forth. That's what your issues are screaming at you. Heal your marriage!
It's not the issues you should be focusing on to get back on track, but your marriage as a whole. It's both useless and a dangerous waste of time and effort to try to unpack or unravel individual issues, even if they are producing an emergency. It never works. You need to restore your marriage at its core, not the fringes.
This is why our's is a dramatically different way to look at marriage help. Instead of zeroing in on the symptoms we heal the marriage as a whole. More than that, I give you tools you will use the rest of your life that will make your happiness primary.
I know it's not a generally accepted premise, but happiness is the "normal" for your marriage so getting you there is what we do.
Marriages that are working don't have ANY symptoms, and
Marriages that are not working have numerous random symptoms, that don't linearly reflect core problems, so you can't possibly follow a "thread" to unearth them.
The "problems" aren't the problem
This is pretty typical of the kind of email we get from someone who already went to a counselor
"Last counselor I saw told me to run but I just can't make myself do it. Is there any way to bring back connection this far into trouble? Thanks so much for your help."
Our counselor wrote back
"Dear Karen,
The counselor you saw should lose her license! We come across this all the time and what is sad is how many follow the advice without trying what does work. What will not work is going into all the craziness. What will work is YOU taking our course solo and getting your husband to see the woman he married, not the one you became.
99% of the time the WHOLE marriage, not just the behaviors, have to be addressed to get it back on track, and traditional marriage counseling never gets beneath the surface to show you how to rebuild your marriage.
Without a holistic view of your marriage, you are, at best, doing repair work on something with a faulty foundation. Therapists take you to issue from issue. I removed therapists from my training programs who showed they liked to stretch out their client's treatments that way. It is unethical, yet really common.
Most marriage counseling causes discouragement, false hope, and often "stirs the pot". You need a speedy recovery, yes. You also need a permanent recovery.
Everything can be reduced to scientific explanations, including marriage. And that's the premise upon which I created our approach, (I'm sure others have, too). We don't deal in "what's ups" here, only science. When we know, we know. When we don't "know" we don't experiment on you.
Adherence to sciences' solid principles is precisely what makes well structured online systems like ours the demonstrably best way to regain marital happiness to fix your marriage.
Especially for tough cases, ones rapidly moving towards divorce, it should be perfectly reasonable for you to expect the exactness of a hard scientific basis to get you out of trouble. Nobody should be experimented on or mislead when they are suffering, so we tell it like it it is… and what is the MFT alternative, where they want to analyze your upbringing and other irrelevant facts of your life? Ask anyone who has gone through marriage counseling. Your marriage should progressively improve, not vacillate.
Only a defined methodology that advances you in specific steps will make things better; that's logic.
Originally I was a professional divorce mediator. When I shifted my practice to marriage healing I ignored the traditional marriage counseling ideas entirely; all of them, because I saw firsthand how useless and even dangerous they are.
Therapists do a dance with their couples, never going to the heart of the marriage itself. Or they blame this or that behavior, creating an illusion that only "mentally healthy" people can have an ideal marriage; which is insane, especially coming from marriage therapists who have a higher than average divorce rate…think about that.
Here is a story of one revealing session: A couple came to see me from L.A. (my office was 100 miles south). After about 30 minutes the husband began to shake his head, and I thought he was not liking what I was saying. But he turned to his wife and said "we spent 6 months in counseling and it was totally wasted. I just learned more in half an hour than I ever knew about marriage." Voila!
There needs to be a singular goal, without distractions, to gain permanant happiness within a fully functioning marriage. My purposeful body of knowledge is based solely on science.
Instead of asking "how does that make you feel", because I have a full understanding I can tell you where and how to begin a specific process that results in marital and personal happiness. Our thousands of successful members will vouch for that.
Do you need the "big one"? our online course? Complex cases mean there has been a lot of slippages, which you can tell is happening by indicators like a disruptive crisis, or your spouse moved, or is moving out (or already has), or you discover infidelity. For these, you probably should not get less than the course. Why take the chance?
Marriages that are that far off the rails usually (not always) require definite methods and techniques that WILL get the marriage back on track. Why settle for less? Why play with maybes just to save a few dollars? Its not worth messing around.

Marriage books (even mine) don't plot a course for marriage resurrection.
Marriage counseling MFT's routinely create more hazards than successes.
Marriage retreats only produce a temporary fragile boost.
These will only frustrate you. My books are fine, but usually, only before issues have accumulated to the breaking point. One of the great dangers when reading one of my books is what I call the epiphany factor. Everyone, without exception, learns so many new and common sense things about marriage that it feels so familiar and immediately usable. The trouble isn't that what you learn won't work when applied, it's that the application is the tough part when you don't get the specific training you do in the course…this video will explain to you what I'm talking about.
Save And Heal Your Marriage
Which route to take? One of my books versus taking the program are the best choices regardless but it is can be like choosing between aspirin or surgery.
Remember, neither we nor anyone else can see what you can see in your individual situation. So although our counselors would rather lean towards a 'safer' recommendation when asked we truly rather not try to cockily tell you what you "should" do. Common sense should tell you that if your marriage is in an emergency you should not risk everything just to save a few dollars.
Some individuals and some couples have used only one of my books for marriages our counselors would routinely have suggested the course. But your call will be better than ours in most cases.
Of course we will try to help you choose if you wish, but only you could truly know which you need. I just caution you to not consider the money, and it is why there are plans for every budget so you won't be strapped.
Our pricing and guarantee should make it easier

Our pricing is the result of experimentation (we don't use a marketing company). We want to reach the greatest number of suffering couples so we created payment plans for every purse. We also unconditionally guarantee results in order to encourage the most discouraged people to at least try.
Some won't need either the course or a book, but my guess is that point has probably already passed for you because you are googling. Either way, a TMF counselor can always help you with a quick reply. Use this link, it's free, to ask your question (The link will open in a separate window so you don't lose your place). Also, include that you got the link in this article so they don't just send you back here. That wouldn't feel good at all.
Our online system is powerful. It works even for determined wives whose husbands moved in with girlfriends, and other "extreme" cases.
Yes, sure there are limits to what it will work for, but not too many. We are usually a person's last resort, anyway but we really don't mind. Even though most of our members waited til "the last minute" our success rate is ridiculously high. When someone takes the course they can put worry aside. It works that well.
The scientific protocols you find in our system advances you to the goal of a restored marriage incrementally, one step at a time. Achieving true success means happiness, and that is how I see 'marriage normal'. It's only because of the dismal record of marriage counseling that people doubt. But science has made our process routine.
An infection is routine to an infectious disease specialist. Yes, it's serious and can be fatal but the treatments work so you confidently go through the process knowing you will be healed; same with our process. Your marriage will be saved.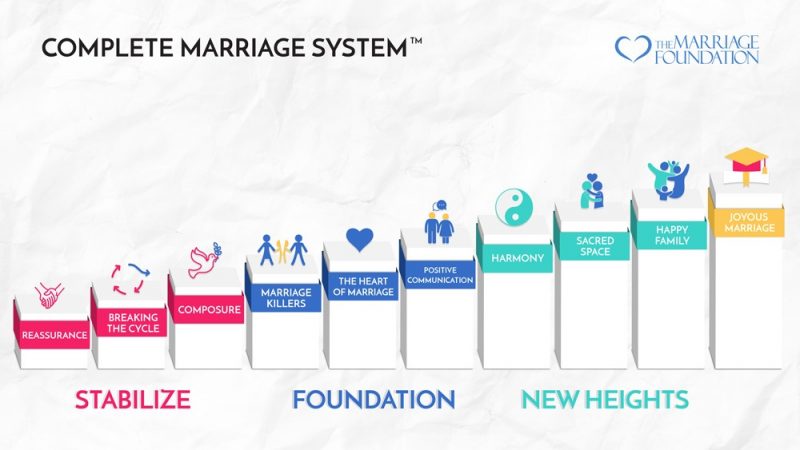 Our program is scientifically organized, naturally, exquisitely structured and purposed to reach specific milestones so you know why you are doing what is asked of you. You will experience measurable success, steadily gaining ground. In contrast, traditional couple's marriage counseling sessions usually close (always at the wrong time) without any positive tangible results.
Good systems, scientifically correct guides, deliver the only acceptable outcome;          A Happy Marriage
Our well-organized systems put your marriage back on track reliably, and permanently. There are almost no failures. You will see how your personal marital challenges are clearly explained in the proper and real perspective. You will see clearly know how to diligently eliminate foolish (so easy to do) and destructive reactive mistakes. Your marriage will heal so rapidly!
Our system, though very complete, is backed up with counselors who can explain, encourage, or give you individual guidance when you need it, so you don't get stuck or slowed down on your way to a happy marriage; the only acceptable result.
Decades of experience and thousands of successes (many of our successes have been described by MFT's as "impossible") with very few failures prove marriage help systems like ours are vastly superior. Results, not excuses, especially when compared to mainstream methods, are irrefutable.
Here is a counselor response to one woman's direct question about infidelity
"..our "position" on infidelity its that it is immoral and destructive. Nobody here condones it, nor do we pretend it didin't/doesn't happen.
What we do is prioritize the individual's ability to not allow it to be a dominant factor in their thinking and feelings, so they can rise above the impacts and work on the marriage, if that is what they choose. The first phase is about getting the individual into a healthy mindset, and calm space. Unless you are calm, not numb, you cannot make important decisions. So that is the initial focus.
Your husband's behavior can't be associated with an outer cause, but it is contrary to his true needs for love. We have seen repeatedly that when a wife "get's it", which takes process and effort, the husbands change. The logic supports it."
Don't wing it or try creating your own marriage help system
I know you're smart. But tackling marital problems using your own wit, creativity, and intelligence, trying to incorporate a few "tips" you heard of, or read about, always does more harm than good. People who do that remind me of a couple I knew years ago. The husband decided to color his wife's hair was not that hard, and they could save a lot of money. Do I need to tell you how that worked out?
The thinking that got you into trouble in the 1st place won't work any better now, as you try to apply fixes, anyway. You need to adopt new "thinking".
Our program starts with your "thinking". More accurately, we start by showing you how your mind works and why you behave the way you do and why your spouse behaves the way they do. The science around this topic is not wishy-washy like some who promote gender neutrality would have you believe.
Gender-specific biological forces impact the minds of men and women in radically different ways. That's why basing expectations of your spouse on how you think and feel (Why won't he "listen"?, Why can't she get this "simple"….? ) is seriously problematic even though some published fools imagine everyone thinks and feels the way they do. I truly don't care how many books they sold or how many letters come after their name, they are wrong. Biology influences the minds of men and women differently because they have different biologies. Gender neutrality is about as unscientific as you can get.
How can you possibly get along if you don't understand each other, and yourself, in ways you automatically not just "allow", but appreciate each other for what you are and have to offer?
We help you see clearly, so you can alter your expectations in ways that reflect genuine appreciation rather than frustration or derision.
I learned it is so important for us to present a thorough and revealing explanation of core gender realities. I recognized how valuable it is for you to "get it" in ways that help you adopt a natural marriage-friendly style; not one forced on you because I "say so", but in a way that shows you how fulfilling biological differences make your marriage.

Of course what you learn then has to be absorbed, so the newly acquired knowledge is not just occasionally usable or cool, but is an obvious imperative. To achieve this absorbtion I borrowed proven techniques.

Think about it this way. If I were to explain an internal combustion engine, like we have in most automobiles, it would all make sense pretty much immediately. It is mechanical and scientific. You may get it right away, too. But! And this is the point, you would not be able to apply your new knowledge when you heard a strange noise as you were driving. However, if I repeated the class that explains the engine's workings over and over your subconscious will now absorb the knowledge, making it accessable during your day-to-day experiences. Your newly "trained" mind would then automatically assign a problem to a particular noise. That's what we do within the course.

We emerse you in a repetitive process using similar methods NASA uses to train astronauts.

How your mind operates is pounded in (sorry for such a harsh term) so you will absorb what you need to make what you learn a living part of you. because it is so important this process is, in fact, the first order of business. But don't be afraid, it is actually fun. I make it interesting so you enjoy the learning experience.

Trust me, if your mind was not able to fully incorporate what you learn everything else I expose you to would be wasted. Which is exactly what happened to my very first clients because I hadn't yet recognized this critical point. However, I learned from my trials and dramatically improved the process; many times over, in fact.

I'm not done genderising. Along with common gender based behaviors, our gender also makes us hear and see things differently. Makes sense, right. So, that's why we created two courses, one for each gender.

Your course addresses you in gender-appropriate ways. Additionally, because of the different course I'm able to explain best practices for the care and handling of your spouse without useless distractions, as entertaining as they may be.

Even our same-gender couples gain from this consideration. But for me it was just common sense and respectfulness to have two different courses. I'm positive you have some ideas of some of how the differences affets us, and then how they apply. But this attribute of our courses is not for "fun". I go to great lengths to point out valuably useful things you have almost assuredly NOT thought of. Remember, my goal of teaching you about marriage should translate into your goal, so you can manage your marriage intelligently for the purpose of gaining happiness.

Look, there are only two of you in your marriage. When either one of you knows what you are doing it is actually not possible to fail. It is of course better for BOTH of you to know, but one is enough.

You Live Within Your Marriage More Than Anywhere Else
That's Why You Need To Understand It Inside And Out

My first system was simple and totally helpful. I simply defined and explained the goals and purposes of marriage (learn to love unconditionally, and happiness) then created an organized menu of beneficial and detrimental behaviors that lead to happiness and avoids foolishness. I began with obvious top-line items like "never criticize" and "always show respect" then got into more subtle behaviors. They were obvious, especially with illustrative explanations, and it worked in the beginning; but not for long.

Just like the usual get-along things we all learn as children about sharing etc. nobody could stick to practicing what they learned, and they failed at the worst times.

Instincts and habits are too difficult for individuals to simply override or overcome. To bridge this important gap between learning it and living it I devised a unique system, even created new tools, that gives people control over those rascal habits and instincts….but that wasn't enough either. So, I kept refining the process until we got to what we use now, improved over the span of decades.

Statistically, my current system works 24 times better than only explaining beneficial versus detrimental behaviors (the sum of most systems). Our current system, including highly trained counselors to help you when you need it, is the ultimate path to marital happiness; not just "fixing". Our current success rate is near 100%; very near. And, we absolutely guarantee the results.

STEP ONE
Acknowledging your marriage is trending in the wrong direction

Insert video- How will I Know My Marriage Needs Outside Help

3 ways to know your marriage needs outside help

1. You start googling

2. Your own ideas, such as blaming, excusing, or ieas of discouragement don't lead to an obvious solution that will bring you happiness

3. You are ready, or almost ready to give up, but want to make sure

It may sound silly that acknowledgement is a first step but most people wait until they are way down the road of misery before they recognize their marriage is in trouble. Nearly everyone misses the warning signs of a failing marriage. It's too far out of the range of marital expectations. Who wants to accept they are blowing the most important part of their lives?

A "delayed awakening" is even harder to handle because it feels like a verification of insincerity on the part of the other spouse. But it isn't.

Many good people think they solved something only to have the same or similar issue resurface. This is when a serious "symptom", like infidelity, errupted in the past. The offending spouse "vowed to correct" their behaviors and the offended wishfully thought all was past.

Unfortunately, like New Year's resolutions those vows NEVER work, for "human nature" reasons. But the couple went on, living their marriage as if everything was solved. Many imagine they just had to get past the anger, or resign themselves to a "mistake. They never thought to change the dynamics of the marriage so the issues resurfacing was just a matter of when, not if. These are hard! The offended spouse feels doubly betrayed and many more times discouraged. The people writing in with this symptom almost always express their doubts that the marriage can be healed. They almost always say something along the the lines of "I tried everything". We don't want to argue, but obviously they do not know enough to have tried anything that would actually work.

If I only had a nickel for every woman who tells us 'my husband blah blah…but he promised blah blah..and things were fine for blah blah…now what do I do?'

Mary Poppins calls these vows "piecrust promises, easily made, easily broken". The problem is not that the husband or wife was disengenuis. The problem is you cannot fix a symptom. So, nothing was done about the marital dynamics, Nothing really changed. The symptom came back; no surprise to us.

It's a serious blow when you think your spouse backslid, or never stopped what was found out. It makes you think things like they don't really love you, or they are creeps, or, and we get this all the time, "he is a narcisist" (which is never clinical), and you question the very foundation of your marriage. Let's be real. There is added discouragement from trying things that fail, whether its a promise, counsleing, a book; whatever. I do want to point out, though, that when you finally begin what works it is the beginning of a new life for your marriage.

A good system like ours takes all the previous letdowns and broken promises into account. In fact, we generally don't even hear from people until their husband or wife already moved out; or are about to. So, don't allow past failures to affect your enthusiasm for a better future. The past is over, it's done. Now, starting now, you can do what will work. So get excited.

The "life has it's bumps" fairytale. Another thing we see all the time is people putting off getting help because they think they are experiencing a "normal" marriage.

Until a crisis, or something equally dramatic i.e. "I just discovered my husband is on dating sites" people think things will 'somehow' straighten out. Or, similarly, they may have a false sense of marital security, or are in denial. People incorrectly think if they adjust one thing or another, (something they might have found in an article), everything will heal.

The problem is that "normal" ideas about marriage include the crazy notion that marriages are "work" or have their "ups and downs". Not true. Remember what I said earlier? A functioning marriage has no symptomes, while a non-functioning marriage has random symptoms.

By the time symptoms like affairs and using dating sites start showing up the marriage is in fairly deep trouble. Nothing less than a comprehensive system will help, and anything less will often do additional harm. It is simply too late for half-measures. I think it's like taking antibiotics until you feel better when you shoould be taking the full course. You have to get the marriage fully functioning before you relax your efforts. It doesn't take too long, usually about 12 weeks, but if it takes longer you need to persist.

The big moment for our members is what we call the shift. It's not like an epiphany, which come like falling stars on a clear night. The shift is when the person gets it and realizes a new approach to their marriage, and nothing else could possibly work. The shift may take repeating a few times before it's permanant, but then nothing but good follows. I wish there was a shift pill, but I also wish there was a prosperity, health, and happiness pill. The good news is that once this shift happens happiness is inevitable.

Another item in the "denial" department. it's not uncommon for people to tell us something along the lines of "God will show us the way, but we are just wondering what "you" think". Well, we like to think God pointed them to us. And, I say that with all humility. I may not be the only true marriage expert on the planet, but I know what I discovered, and our courses, works.

Ironically, the human mind which is all about survival, self-protection, hides reality from us so we don't over-react. That self-protection "remedy" allows problems to fester and grow, like a cancer. But it can still be treated. Like most living things that get into a diseased state the first step is to gain control, which in marriage means halting the negative inputs, which means controlling the thinking. Then, recreating the living environment. Think of those as steps.

After so many years of helping people I can tell you this first step of acknowledgement is big. It is very hard to admit your marriage is going to heck. But if you don't, if you keep thinking you just need a little advice or something, you will just keep going downhill until it is over. When I used to speak at 2nd Saturday support for divorce I met with women who gave up. They didn't know what else they could do and they "tried everything".

Nobody should be criticized for waiting "too long"
Many, yes many, of those women had no business getting a divorce, but they believed what they were told by mainstream marriage counselors so gave up hope for saving their marriage and family.

Far too many condemned their husbands for straying, without looking at their marriage objectively. They didn't evaluate their own behaviors. Or, if they did, decided their own behavior could have been "better" but their husband's behaviors were unforgivable. This unbalanced way of thinking, alone, is the basis for most divorce in the world. It's human nature to blame others for our problems but learning how to control your human nature is part of good marriage training.

I also worked with women who were told by psychologists they wouldn't work with them unless they moved out. I was amazed and disgusted, and I told them so. I had zero problems working with them immediately, and every one of those women saved their marriage. Most of them developed really good marriages, without their husbands ever knowing they took charge. Of course they had to get beyond their anger and resentment. But obviously a marriage won't work without learning how to control those, its not rocket science.

When someone waits till their spouse called it quits it would be easy to tell them how "dumb" this or that "excuse" was for not tackling things sooner. But they are not dumb.

We are here to help; nothing else. MFT's who tell couples and individuals they "should have come sooner" are making pre-excuses for their failures. There are "too late's". But they are rare. If someone's husband or wife left 6 months ago, married their girl or boyfriend, and are expecting; that is a too late situation.

I never even think to condemn or mock anyone who misses the signs that are obvious to me and the counselors I train, no matter what; they just don't know. How would they? There is something a great saint said that always comes to my mind "we are cleverest in our ignorance". Boy, is that true!

I have been there myself, where I'll imagine I'm doing what's right, and convince myself that "somehow" things are not really going south. It's human nature to be "stupid" rather than admit to ignorance. I have my "stupid" stories and you have yours. It's no different with our marriages. It's just hard to admit it when it happens.

I think the primary reason most people wait "too long" (By the way, there is almost never a "too late") to address their collapsing marriage is because they don't have any kind of pre-defined model of a properly working marriage. So, they get caught unaware, only after things are already way off track.

A good analogy to emphasize this point is our car. We all know when a car is not running well because we are used to the sounds and feel when its running right. We know, by the differences, when our car needs a tire inflated or tune-up. But we don't have that kind of model for marriage.

So, usually, awareness of serious errors only comes after innumerable problems, and the disconnection natural to a healthy marriage grows to the point that's impossible to ignore. That's what's truly normal, unfortunately. There is no "standard of a well running marriage" for those who '"just" get married'.

Nearly everyone innocently thinks their declining connection and happiness are "normal". But we eventually reach the point of acknowledging failure. We finally admit "I have no idea what to do". It's true, even when there are strong symptoms of marital decay, like cheating, people still want to believe those clear-as-day symptoms of failure, are just an "issue".

It's a fact. Most people are sure they have a stand-alone problem. But the reality is the problem they identify is a clear signal that their marriage is in deep trouble.

How would you know which issues are mere 'snags', and which are warnings, anyway? It's not like they teach about marriage, or relationships of any kind, in schools. So even when their marriage is in shambles and they are as unhappy as can be they lack a clear picture; such is human nature to roll with the punches. That's why putting off acknowledgement is something that happens to  everyone.

The truth is very few individuals or couples seek help early on. The one's who do catch any ill-fated trends early are unbelievably lucky. They can heal things quickly, usually just by reading one of my books, which sets up a most realistic model for marriage, and sets them up for a lifetime of marital happiness. Unfortunately, in case you thought that might be a better way, reading one of my books will not help create the transformation you probably need at this point, and its not worth trying that "cheaper" approach.

The above is why I say the very first step is finally recognizing things are not going to get better on their own.
It's usually a freak-out moment that gets your attention, because you have been traveling in the wrong direction so long that you're knee deep and can't see straight. All you know at this point in your marriage is that your marriage is terrible…sometimes.

Many, as earlier mentioned, who hit this wall of realization still imagine they just need to fix "something" or other. They are either in denial about the state of their marriage, or sincerely believe marriage is a struggle you need to endure. Well, it isn't.

Marriage is supposed to be the happiest place in your life. Its supposed to be a joy to go home to your spouse and share your married and outer life in secure and loving harmony. But, unfortunately, most people have no idea about the wonderful truth of marriage, and what joy a well running marriage brings to each. They accept a so-so, or 'less-than' status quo, only wanting some relief, not realizing they can still "have it all". You can still "have it all".

An "obvious" (once you think about it) reality is, and most of us DON'T think about it , but our words and deeds are rarely the result of our thinking things through. Instead, our thoughts and actions primarily rise from our habits and instincts.

in fact, most psychological scientists will agree that at least 95% of the time those habits and instincts are the primary deciding factor in our behavior. Most people think they react to situations, and those are the "cause" of their behaviors, but no; those merely trigger your habits and instincts.

It is because of the habitual triggers that, no matter how sincere a person is, the mind has to be put under your conscious control. Otherwise, no matter how practical something sounds when you hear it, the mind will betray you. Think about your past resolutions to break a bad habit, and you will understand why it is so difficult.

Step Two -Only Actions Produce Results

Long ago, Lao Tzu eloquently stated, "the longest journey begins with the first step".
Just thinking about changing, or imagining changes you 'should' make, will do nothing for your marriage. You have to take the bull by the horns and begin your healing with smart and practical efforts. Beginning first with specialized methods and techniques that assures calmness and stability – controlling your mind.

Some do nothing for fear of making things even worse. It's true! People are afraid to make changes for fear of what they try making matters even worse.

It's like being stuck on ice. you walk out, hear some cracking, and freeze (pun intended). It's not conscious as much as it is a subconscious reaction, based on fear. Your instincts tell you "don't move!".

So much of our life is dictated by primal instincts. That has to change. It is of the utmost importance to learn how to override your instincts. Again, that's why the course begins with learning how to control your instincts, habits, and emotions. So you're not a victim of them anymore.

Most people who are finally ready to start doing something about their marriage went through the overly-cautious stage. And who can blame them? But then, as things continue to slide, fear takes on a new context and they are ready to "try anything".

Until you learn how to take control over it the mind is driven by the drive-to-survive. Your life is driven by fear and its anything but fun. Life has gotten so confusing that you can't think straight. This is why the first step in the program is the most important.

You need to get calm, grounded, and be confident your next moves are, first of all, not going to make matters worse. Then, you want to move forward, not sideways or backwards. You want to know that what your asked to do won't drive your marriage to the steps of the courthouse.

The work you do first is solo. Your spouse does not even have to know because it is all focused on you, and you, alone. You, as an individual, are being trained. The "two to tango" idea doesn't apply.

By preparing you for what will come next the next steps are fairly easy. You

It's the trend that has to shift. the momentum, too, is working against you. Unfortunately it is very difficult to see your own thinking; really. Besides, your marriage requires much more than just better "actions" to be what you want. It's the thinking that causes actions, anyway. Does this make sense? The savior of your marriage actually begins with your thinking. When your thinking is 'marriage oriented', and by that I mean 'happiness oriented', you will make all your actions a powerful elixir for your marriage, and you will be a natural at it. Then, and only then, your marriage will heal very quickly. But you need to get grounded first.

When the world is shaking you like an earthquake you have to stabilize. If you want to succeed you have no choice but to get your emotions and reactiveness under control. I found this to be true with my very first couples, and it has become abundantly clear through the years that skipping this first, most critical, step may not be fatal, but doing it makes your success nearly a done deal.

'Make no effort, gain no results'. Yes, that is obviously true. But your efforts still have to be correct, as well as applied in a specific order.

Imagine you want to fly, so you start flapping your arms like some funny looking bird; it won't work! No matter how long and hard you "try" you'll never get off the ground, much less soar like an eagle. All you need is to take flying lessons, and practice what you are taught. Then you can soon fly without danger of dying, or employ extraordinary exertion.

Apply the same logic to fixing your marriage. Scientifically correct and intelligently applied efforts work. On the other hand, It doesn't matter how smart you are. Without a proven system to teach and guide you, you might as well flap your arms.

I would prefer it weren't the case, but I can't tell you how often we hear "I've tried everything".
To us that means only one thing. The person tried things that had no scientific basis. They just thought they needed to be "better". So of course none of what they did worked.

Maybe some of the things they attempted were absolutely perfect, in the right context. Or they might have done other things that then undermined their positive effort, countering any positive effects. Or they might have done something in the wrong way, losing any of its healing effectiveness, like using a hammer to drive in a nail. Using the right tool for the right job is important. But the bottom line that I'm trying to impress upon you is that winging it is a very bad idea. The results of going it alone are never going to be the same as you get from following a proven course.

Process, too, is also very important. A good marriage help system, unlike a general marriage help book, or a random "so, what's going on" approach used in most marriage counseling, is an organized package designed to strategically advance ALL your efforts towards marital success. A good system is effective because of both its efficient design, and its scientific content.

Only scientific, well organized, efforts can produce satisfying results. The good news is they WILL produce the desired results.

I should also mention the obvious. The sooner you start using scientifically sound principles and practical guidance to recondition your marriage, the sooner you see the results. All the marriage disrupters, which are nothing but symptoms, like arguments, disconnection, and even infidelity; all indicate a failing, or failed marriage. All of it will come to an end. Correct efforts produce correct results; it's logic. It's science.

I've outlined the broad consecutive steps that help define the right direction towards saving your marriage

You will probably notice how marriage-help can, and should be, "logical".
Though it's not commonly known, a logical and scientific approach, with the stated goal of marital happiness, has to be 100% rational; "make your plan, and follow it". This underlying common sense is present in anything useful.

Some "professionals" want you to think they know something that is "above you". Nothing can be further from the truth. Marriage can be very "simple". You don't need a lot of complexities. What can be more simple than love?

We don't use the "how does that make you feel" technique.
The reason we don't bother with the usual, and illogical, "how does that make you feel?" nonsense is because it is a total waste of time. How you happen to "feel" at any given moment is irrelevant. What does how you feel have to do with whether you are learning and progressing, or not?

A step-by-step system will not affect your momentary feelings in any specific way because a system, by its very nature, is designed to affect the overall dynamics of your marriage, not just give you temporary "hits" of feeling good, or remorseful and contemplative. A good system sets you up for ongoing marital success.

You want your marital awareness and happiness to continuously improve. You are supposed to know 'what to do' in any and every imaginable scenario. A marriage-help system is a marriage-education course as much as anything else. You learn, and grow, as you go. The stated goals include

A healthy you
A happy you
A healthy marriage
A happy marriage, and
The wisdom and knowledge needed for an ever-happier life, for the rest of your life

The question "how does that make you feel" is worse than a time waster. It moves people in the wrong direction, often making people "feel" destructive self-pity, or, sometimes, guilt. Without a knowledge base to compare your feelings to, emotions will be random at best, not providing insight into the changes that you need to make in order to be happy. How can random reactive feelings possibly help a marriage get out of trouble and then improve?

It also shouldn't surprise you that a good system doesn't give emotions much attention or credence. A good system explains what emotions are, and how they undermine your heart's qualities.

Additionally, a good marriage help system never looks at whom is to blame, as that is unbelievably destructive.

What is of the utmost importance, is the order of content in a marriage help system.

Your very first efforts need to focus on personal "stabilizing" and self-healing, not digging up the past.
Interestingly, your first efforts shouldn't be learning what it takes to create a secure, love filled future; not yet. Those efforts come next, once you are gaining your footing and can actually utilize the information and skills you will learn.

I leaned early on that if you try to jump right into "solutions" to specific problems you will fail. I know that seems counter-intuitive, but years of experience have proved this beyond a doubt. Again, it goes back to the need to stabilize, getting a grasp on yourself before you try to get a grasp on the situation. Is this 100% true 100% of the time? No, but very few can just jump right in, and, ironically, it is never the ones who think they can.

The people who can jump right in are the ones who are not teetering in their marriage. They are not trending down in their marriage, but just encountering some random difficulty. Those individuals will be fine just by reading and absorbing a book, like one of mine, which defines a healthy marriage in clear and specific ways. That approach works as long as the marriage is not in critical condition.

Regardless of your marriage's condition, you definitely do not want to rehash past errors, no matter how tempting. That's what therapists do, and it's absolutely the wrong approach.

The 'usual approaches' used religiously by therapists and MFT's derail any, and all, potential. It's because drama filled discussions keep you bogged down in various issues, instead of putting you on a course towards healing.

Think about it this way; if you have to choose between figuring out whose fault something was, or paving the future for happiness, which is smarter? What is the more logical thing to do? You know the answer. Because the mind cannot do both at the same time.

"Discussions" about mistakes and offenses are the wrong way to "unwind" the hurt, or offenses. In fact they have the opposite affect, taking up more and more mind space as one relives the painful offense, while the other gets defensive. As common as this "therapy" is all it does is distract both of you from real beneficial efforts.

You have a need for efforts that help you climb out of the hole you dug yourselves into, not keep you there. I discourage marriage counseling for many reasons, and this is a big one.

We hear from people all the time who tried marriage counseling before finding us online, or were referred to us by a friend. They ALL express the same frustrations that came from marriage counseling, which usually made their situations even worse. They all speak of their marriage counseling experiences as something that was 'useless' or actually moved them towards more discouragement.

A good program is known by its results. You should find relief and progress quickly, not hear excuses or claims like "it takes time".

A good marriage help program will never dwell on either of your past errors, or offenses, will never discuss how difficult life has become.  We know all too well what you are going through. Rehashing the "What's" or "why's" won't help either of you, or fix any of the problems. Those conversations are usually deadly marriage destroyers that typically put final nails in the coffin.

Marriage counselors are paid by the hour, not for the results

The tactics, I call them tactics, used by many therapists are designed to keep you in counseling as long as possible, Too many so-called marriage professionals seem nice, but have their own financial interests in mind, not yours. Listen to me about this. When I was a divorce mediator I got most of my referrals from MFT's. They almost all kept their clients as long as they could, then sent them to me.

They are not bad people. It's the best they can do because they don't understand marriage. The professionals who claim to help marriages, in reality, have a higher than average divorce rate. They simply do not have a science.

It is quite clear from the well known statistics (sometimes written in deceiving ways) that they don't understand marriage at all. Whatever it is they learned and promote about the mind, love, and marriage, are simply incorrect.

There are some marriage counselors who are truly well intentioned. But even those folks almost never help turn around a troubled marriage. It's because they are stuck in silly, and dangerous-to-marriage, "therapeutic" paradigms.

You need marriage training, not therapy. Even the phrase "marriage therapy" doesn't make any sense. How do you give therapy to a marriage?

A good program will revive your marriage; surely and permanently, because you are not only stabilizing yourself and your marriage while digging out of your problems, but you are also creating a new and sound foundation upon which you will build your future marriage. Then, with the proper preparation, you confidently head for the lofty benefits your healing marriage will bring to you and your family. No pauses, no distractions; a pretty straight course, in the right direction; no pun intended.

Trust me, "how you feel" changes dramatically, anyway, as you, and the dynamics of your marriage, improve. The way I see it, the only important goal should be a successful conversion. If you have other ideas of what is important to you, ask yourself;

Will blame and confrontation help heal my relationship?
Will confessions of guilty acts help reestablish our connection?
Will talking about, or thinking about, offenses heal them, or end them?
Will dredging up lies and deceit, common to all failing marriages, do anything to stop them?
Do I want revenge/satisfaction, or do I want a happy marriage?

Correct efforts all move you towards happiness, by changing the things that will actually help your marriage

Your efforts, when correctly applied to meet the requirements of your goal, should, and will, turn your marriage into a hive of happiness. Nothing less should do. Wouldn't you agree?

A proven and trusted program that lays out specific milestones, and brings you step-by enlightening step, is the most reliable approach to marriage help.

Correct marriage saving efforts, executed in the right way, in the right order, will make the difference between continuing discouragement, and positive relief and happiness.

(If you already have taken some of these steps this article will give you greater context… so you can improve your next steps.)

STEP ONE
Acknowledge your marriage is trending in the wrong direction

This may sound silly, that acknowledgement is a first step. But most people are slow to recognize their marriage is in serious trouble, usually waiting until they are way down the road of misery.

It isn't their fault, but nearly everyone misses all the warning signs and danger signals of a failing marriage. Then, to add to the numbers who wait a long time, there are many good people who ran into problems and thought they solved everything because they "vowed to correct" their behaviors; which, unfortunately, like New Year's resolutions, NEVER works, for a number of what I call "human nature" reasons.

Often, we hear from people whose husband's, or wive's, already moved out, or they are about to. Until that point of crisis, or something equally dramatic i.e."I just discovered my husband is on dating sites" happens, they think things will 'somehow' straighten out on their own. Or, worse because they will have a false sense of security for a while, they think if they will adjust one thing or another, something they might have found in an article, everything will heal; but they finally get it doesn't work that way. By the time these symptoms start showing up the marriage is in really deep trouble.

The human nature qualities of entrenched habits, instincts, and misconceptions, are barely recognized within our minds, yet they act as invisible beguiling enemies that overwhelm the most sincere intentions. In the 60's, a funny comedian by the name of Flip Wilson used to say, "the devil made me do it". Well, it's not exactly the devil. Instincts and habits are the real culprits. And they cannot be ignored.

Speaking of the devil, it's not uncommon for people to tell us something along the lines of "God will show us the way, but we are just wondering what "you" think". Well, we like to think God pointed them to us. And, I say that with all humility. I may not be the only true marriage expert on the planet, but I know what I discovered works.

After all these years of helping people I can tell you this first step of acknowledgement is a big one. It is very hard to admit your marriage is going to heck. But if you don't, if you keep thinking you just need a little advice or something, you will just keep going downhill.

Getting married is the biggest decision everyone makes in their life, So, who wants to admit they didn't know how to be married? Nobody!

Nobody should be criticized for waiting "too long"
Early on, I used to speak to women at the San Diego 2nd Saturday divorce support group. Many, yes many, of those women had no business getting a divorce, but they believed what they were told by mainstream marriage counselors, and so had given up any hope for saving their marriage and family.

Far too many women condemned their husbands for straying, without ever looking at their marriage objectively. They didn't bother to evaluate their own behaviors. Or, if they did, they decided their own behavior could have been "better", but their husband's behaviors were unforgivable. This unbalanced way of thinking, alone, is the basis for most divorce in the world. Again, it's human nature to blame others for our problems, and learning how to control your human nature is part of good marriage training.

I also worked with a number of women who were told by psychologists they wouldn't work with them unless they moved out; I was both amazed and disgusted, and I told them so. I had zero problems working with them immediately, and every one of those women saved their marriage. And most of them had developed really good marriages, without their husbands ever knowing they took charge. Of course they had to get beyond their anger and resentment. But obviously a marriage won't work without learning how to control those, its not rocket science. So, a good program deals with that, too.

When someone waits till their spouse had already called it quits it would be easy to tell them how "dumb" this or that "excuse" was for not tackling things sooner. But they are not dumb, and we are not here to make fun of people. We are here to help; nothing else. I think the MFT's who tell couples and individuals they "should have come sooner" are only making pre-excuses for their failures. there are "too late's". But they are rare. If someone's husband or wife left 6 months ago, married their girl or boyfriend, and are expecting; that is too late.

I never even think to condemn or mock anyone who misses the signs that are obvious to me and the counselors I train, no matter how ludicrous their reasoning may be; they just don't know. How would they? There is something a great saint said that always comes to my mind "we are cleverest in our ignorance". Boy, is that true!

I have been there myself, where I'll imagine I'm doing what's right, and convince myself that "somehow" things are not really going south. It's human nature to be "stupid" rather than admit to ignorance. I have my "stupid" stories and you have yours. It's no different with our marriages. It's just hard to admit it when it happens.

I think the primary reason most people wait "too long" (By the way, there is almost never a "too late") to address their collapsing marriage is because they don't have any kind of pre-defined model of a properly working marriage. So, they get caught unaware, only after things are already way off track.

A good analogy to emphasize this point is our car. We all know when a car is not running well because we are used to the sounds and feel when its running right. We know, by the differences, when our car needs a tire inflated or tune-up. But we don't have that kind of model for marriage. What? Don't we have great marriages all around us to compare to? I wish.

So, usually, awareness of serious errors only comes after innumerable problems, and the disconnection natural to a healthy marriage grows to the point that's impossible to ignore. That's what's truly normal, unfortunately. There is no "standard of a well running marriage" for those who '"just" get married'.

Nearly everyone innocently thinks their declining connection and happiness are "normal". But we eventually reach the point of acknowledging failure. We finally admit "I have no idea what to do". It's true, even when there are strong symptoms of marital decay, like cheating, people still want to believe those clear-as-day symptoms of failure, are just an "issue".

It's a fact. Most people are sure they have a stand-alone problem. But the reality is the problem they identify is a clear signal that their marriage is in deep trouble.

How would you know which issues are mere 'snags', and which are warnings, anyway? It's not like they teach about marriage, or relationships of any kind, in schools. So even when their marriage is in shambles and they are as unhappy as can be they lack a clear picture; such is human nature to roll with the punches. That's why putting off acknowledgement is something that happens to  everyone.

The truth is very few individuals or couples seek help early on. The one's who do catch any ill-fated trends early are unbelievably lucky. They can heal things quickly, usually just by reading one of my books, which sets up a most realistic model for marriage, and sets them up for a lifetime of marital happiness. Unfortunately, in case you thought that might be a better way, reading one of my books will not help create the transformation you probably need at this point, and its not worth trying that "cheaper" approach.

The above is why I say the very first step is finally recognizing things are not going to get better on their own.
It's usually a freak-out moment that gets your attention, because you have been traveling in the wrong direction so long that you're knee deep and can't see straight. All you know at this point in your marriage is that your marriage is terrible…sometimes.

Many, as earlier mentioned, who hit this wall of realization still imagine they just need to fix "something" or other. They are either in denial about the state of their marriage, or sincerely believe marriage is a struggle you need to endure. Well, it isn't.

Marriage is supposed to be the happiest place in your life. Its supposed to be a joy to go home to your spouse and share your married and outer life in secure and loving harmony. But, unfortunately, most people have no idea about the wonderful truth of marriage, and what joy a well running marriage brings to each. They accept a so-so, or 'less-than' status quo, only wanting some relief, not realizing they can still "have it all". You can still "have it all".

Next, unfortunately, before you're on your way to healing,
Come the Miss-Steps

STEP TWO – The search for good marriage advice begins
Did someone say "Google it"? Yes, this is the step where you do the research. MOST people, and you know why if you read and believe step one (it's okay if you are not easy to convince, I'm okay with you testing me) look for the quick fix, or assurance that their marriage is worth saving at all.

Let's be really honest. You are not sure if it can be done, even if you are 100% committed because of your principles, or because you don't want to wreck your kids' lives.

Learn how a marriage is supposed to produce happiness, harmony and joy. Most never thought about their upcoming marriage in these terms. In fact, I have met very few people who asked themselves why they wanted to get married in the first place. Most just get married as a "next step" in their relationship, so they never really thought about the practical benefits they wanted from their marriage. This sloppy approach is akin to getting into an airplane without knowing anything about flying.

STEP THREE – Decide whether you want to make your marriage work, or not
In our premarital dating course I show how to create a list of attributes that suits you as an individual and helps you choose the right soulmate. But now that you're already married you may have to look at other more important considerations other than "compatibility", like the responsibility you have to your children. (read more)

STEP FOUR – Settle on a scientific process that will stick to until the results are there 

A Well Structured Marriage Help System Is Indispensable. At The Marriage Foundation, we have seen time and again how organized systematized efforts, plus a little education, and sometimes with expert support (which should be free), saves families and marriages that others might have written off as 'dead on arrival'. If you aren't sure about your marriage, feel free to write to us. Get expert free advice before you give up. We'll tell you the truth. It is rare, in our experience, for a marriage to have to end in divorce.These are the broad steps you can take to regain a happy marriage

Marital "laws" that govern marriages are guardrails. They can't be ignored. And take note, the path to marital happiness is simultaneously specific, and universal. Although the individuality each of us brings to our own marriage is precious, blatant ignorance of the natural laws that govern marriage undermines even the best intentions. So, there is much to learn.

Marriage counseling is definitely the overwhelming first choice for people in a bad marriage. Unfortunately, it doesn't work. Marriage family therapists, known as MFT's, cannot possibly help a marriage; they can barely remain happily married themselves. What you need is a well defined scientific process. (read more)

STEP FIVE – Apply yourself, individually, to that process until you are successful
If you believe the popular but erroneous idea that marriage takes two you have already failed. More correctly, marriage is something two individuals do together. When approached properly one can save their marriage of two, and achieve individual marital happiness.

No two marriages are the same. No two individuals are the same. However, the "rules of the road" are the natural paradigm for successful navigation. This series will provide a sense of the science so you can begin your path back to the happy marriage path you intended when you first said yes to your betrothed.

Determination to keep your marriage together is a good a good starting point when you realize your marriage is falling apart, or already has. But its not enough to get you back on the track of marital happiness.

Instead of thinking about marriage as a destination, like most people do, think of it as a "vehicle" you need to learn how to operate, steer, and maintain.

Most people have no idea this is the case. So they get married thinking they have arrived. In fact, most people think their wedding day is the happiest day of their life; which turns into a self-fulfilling prophecy which means the rest of their marriage is all downhill after their honeymoon (or sooner). What a shame. Because when you know about marriage, every day is actually better than the day before, for the rest of your life.

The first thing to consider is why you got married in the first place, why you wanted to get married; not to your spouse, but why you wanted to get married at all. Its kind of amazing how few people actually consider why they wanted marriage. But here is the most interesting point; everyone gets married for the same primary reason.

Everyone gets married to be happy. That's pretty obvious, even though it wasn't your