Before finding The Marriage Foundation, most of our clients didn't realize they were heading toward divorce. Especially if they were seeing marriage counselors. Some were in a state of "working on it", using patchwork ideas, just trying to maintain their lives together.
People think saving a marriage is the best you can do, not realizing you CAN find the lost love.
We have a different view of marriage; very positive compared to most. Hopefully you agree with us.
What Makes The Marriage Foundation Different -
Everyone thinks themselves an expert when it comes to marriage. Like Monday morning quarterbacking, it is easy to tell someone what should, or could work. (Read More...)
1) Marriages Are
Supposed

To Be Happy

A well run marriage (they don't "just happen"), when you know what you are doing, is a joy filled thing, that grows and grows, every aspect of it improving every single day.

Commonly held ideas, that marriage is work, are suited only to marriages in which neither of the couple understand marriage; it is that simple! Marriage shouldn't require any work at all!

You got married to happy (we hope), and through mostly "innocent" mistakes your marriage has fallen off the happiness track. Now, nothing less than a happy marriage should be your quest. Anything less is "giving up" or settling. You don't need to do that! You can have it all, better than ever!
2) Either "patch" or "transform" - It's Up To You
Most couples seek marriage counseling. But counselors don't educate couples about the underlying workings of marriage, so couples typically remain anxious, angry, and confused. Many have to take meds just to cope, waiting for things to magically improve. Usually they get worse.
So much for a marriage "fix". Typical methods for helping couples with their current issues are unscientific, even random. Results are rarely positive. That we see these as a "patch". It won't last. They seldom help you remove the 'thorns' that make you bleed tears of sadness! Its incomprehensible!
Transforming your marriage means you change the very dynamics. You learn to do things differently; communication, how you respect each other, how you hold each other in a better light, and how you bring love back in as the core of your marriage.
Friendship is the foundation, but love is the core!
Married life should be natural, doing things that bring happiness. You can become better spouses to each other, not correcting or questioning each other all the time, nor arguing about petty little things. This is our way, and it is the fastest way.
Our idea is that your marriage must be amazing. Nothing less will do for us, and that is what we show our clients. All of our principles, methods and advice are 100% consistent, proven, and irrefutable. As are our results.
"Both my husband and I are doing great, thanks to TMF. Life is looking good again, and we have managed to come through our issue. We are still together and very happy. Thank you!"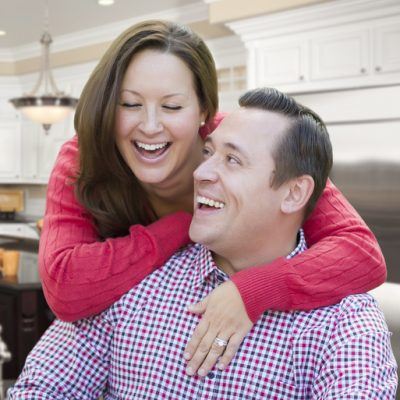 Mary N.
London, UK
3) Marriage Success? Or A Very Expensive Failure?
​Most couples see their counselor for 6-12 months, paying $45-200 for a 45 minute session. The table shows how much you can shell out. If you already spent more than 2 months with your counselor without great results, stop the bleeding! If you cannot see actual changes in yourself within a week its not your fault, its the counselor's.
With a good counselor, or our program, you get results from everything. There is also a buildup, but you see it happening. Next, you should compare the costs!
Typical ​Cost of Traditional Marriage Counseling
| | $45/session | $100/session | $200/session |
| --- | --- | --- | --- |
| 6 Months (26 sessions) | $1,170 | $2,600 | $5,200 |
| 9 Months (39 sessions) | $1,755 | $3,900 | $7,800 |
| 12 Months (52 sessions) | $2,340 | $5,200 | $10,400 |
Why should you pay thousands to a counselor?
4) Guarantees Define Our Success Rate
You could easily spend $3-5,000 on a marriage counselor, and then your spouse "learns" they want a divorce. Clearly the counselor didn't help. So, what do you think they will say when you ask for your money back? If you try it, please let us know what they say.
Our 90 day 100% guarantee is our way of saying don't give up. Try us, see if you can make it.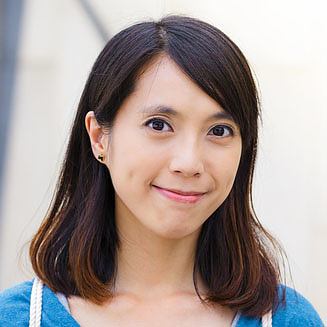 Sharon P.
New York, NY

"You were literally our last chance. My husband didn't want to go to counseling or talk or anything. The program really worked for us. It didn't take very long, and I hardly needed your help. But you REALLY helped when I really needed encouragement. Thank you, thank you, thank you."
5) Our Methods Are Efficient, Yet Very Effective
We have a far better solution for marriages. The reality is that counseling tools are simply the wrong ones needed for marriage.... Our system is nothing like what is normally considered by marriage counselors, because our goals are superior and our process is well thought out and measured. Marriage success is about long term, not just getting by. A happy marriage that grows in happiness every day; nothing less.
We don't focus on, or dwell on the past, on blame, or "making good". Those things only cause more issues and drama. Besides, we get those taken care of right away. Our focus is to create a wonderful future. Our positive foundation building approach works well. Counseling sessions usually start by asking couples to say what they don't like about the other person. How can that ever be good??
We begin where others don't even consider. What do you think is the biggest killer of happiness? Don't you think that should be answered first? We do.
The biggest killer of happiness, not just in marriage, but in every part of anyone's life, are bad habits. Isn't it true? Sure, some people mistakenly blame outer things for taking away their happiness, but it isn't true. Unless you are a starving child where there is no food, you always will have free will, and can always make adjustments. But habits prevent you from thinking things out so you can exercise your free will and common sense. They also are a burden to your spouse. So, this is where we begin. We have a unique technique that utterly transforms your habits into beneficial ones. Within hours or days you will start seeing positive changes!
Our SEW technique, which is perhaps the best tools ever invented for habits, is not to be found anywhere else. Our founder created it, and it is life and marriage changing, almost all on its own.
These proven principles are based on moral, happiness producing ideals. We show you exactly what they are, and why they exist. Not because they appear in a scripture, but why they are important to your happiness. You will see, like 2+2=4, how your marriage can be simplified and energized. You don't have to be religous, but you do have to be smart! It does not matter what religion you belong to, or if you do not belong to one. Marriage is for everyone. Happiness in marriage is for everyone.
Everyone has faults. Although it is "natural" to want to be right and vindicated, if you view marriage as a competition pretty soon you won't have a marriage. This is something you will lean; to not see your spouse's mistakes as their fault, or your fault, but as their "burden", which you see through the eyes of love and compassion.