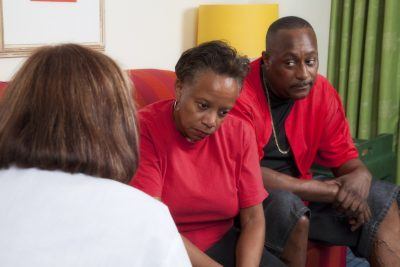 Its not like I haven't experienced couples counseling myself; I have. I personally experienced it many times when I was married (the first time, obviously). And vicariously (through other's experience) when I met with couples during my time as a divorce mediator.
Then later, when I helped couples save their marriages, there were couples who tried it before they came to me. At The Marriage Foundation we still get lots of couples who come to us after they have been through, and given up on, couples counseling. Some of their experiences make me very angry.
if you have been doing your research you are discovering that a lot of people claim couples counseling more often leads to divorce, not marital success. Count me among the detractors!
Digging Into "Back Stories" Is One Of The Most Destructive Elements Of Couples Counseling
I know talking about what happened, how you are feeling, your individual upbringing, whats going on now, and so forth, is the norm in sessions; but it is all destructive to go there.
Reciting the past offenses feeds the mind negative information about your spouse, yourself, and your marriage. Because minds are hard wired to get out of danger by fight or flight yours will want to "get out" as a first instinctive reaction… We discourage discussions that will do more harm than good. Let's start now to be positive influencers of love.
You're are NOT your childhood. They call it your formative years, and that is true. However, you are a human being endowed with free will. Who you are is only now… You have the innate ability to be the perfect spouse. We help you understand what that looks like, and why its beneficial.
Addressing each other's flaws turns into a competition. "He did this, she did that" is NOT what you want your mind to hear out loud. The mind is very open to guidance and information it hears. So the last thing you want to do is dump these terrible things into your subconscious mind by way of your hearing… Our SEW technique is multifaceted. It will help you change the direction of your mind to marriage friendly actions.
Talking about what you want is a foolish exercise. You want to be happy, and you want to have the ultimate benefit of marriage, which is unconditional love. You don't need to talk about it. It wastes time, and articulating the benefits of marriage is part of what makes a marriage expert legitimate… We define exactly what you need to do to get exactly what you need, which will go far beyond any expectations you may have had, because we know what we are doing.
In fact, I will tell you that most of the psychologists (not all, but by far most) I have met who profess to be marriage experts are far from what I would call expert. Most don't have a clue! They, too, are struggling in their marriages. Many are divorced (higher than average rate), or they are just plain faking. As far as I am concerned most of them are so far off in their understanding of marriages that they might as well be street sweepers describing how nuclear fusion works compared to fission. They have no idea! And that's their problem, until they get you to come in for sessions. Then its your problem.
By the way. We do not compete with couples counseling. What we do and what they do are not in the same category. We don't offer couple's counseling, marriage therapy, or any kind of Western Psychological anything. What we offer is real help, that will help your marriage, and you. We do a better job for more than a few reasons, but the most important thing is … you guessed it.. results! Our couples, or individuals, get actual results. I do not know of any program, anywhere, that has the same success rate as The Marriage Foundation. In fact, we get people who tried other programs, too. None of them come close to us when it comes to actual usefulness or speed of realizing benefits.
The Marriage Foundation is not about therapy, or discovering why you are having marriage problems. We already know why. And its not because just one of you is doing something to screw things up (though it only takes one to fix things up). Obviously, one of you (in most cases) is looking pretty bad right now. But when there is underlying trouble in your marriage it is going to show up in one of a gazillion ways. But you don't really think that the symptom that is happening now is the real problem, do you?  Your marriage isn't a washing machine. We cannot replace a part, show you what we did, and charge you. Marriages are complex living things, which have to be fixed by dealing with the underlying foundational things.
If you would like to learn more about using our program you can click on this link. It will open in a new tab.
Honestly, we don't really care what the symptoms that finally got your attention may be. And, you know what… that is a big difference between us and most marriage "experts". We will help you get through the temporary impacts, but by teaching you what to do with ALL temporary impacts, not just these current ones.
The more important benefit to The Marriage Foundation ways are the results. Our results are NOT temporary, and they are not going to be a minor adjustment to the way things are. They are huge, permanent, and seriously deep. Our very basis of everything we do, that makes us so different, is to give you everything you need to create ever-expanding marital happiness…
Marriage is NOT successful unless it is the ultimate source of joy in your lives, with that joy continuously expanding, and it's impossible to describe.
Try finding THAT in couples counseling!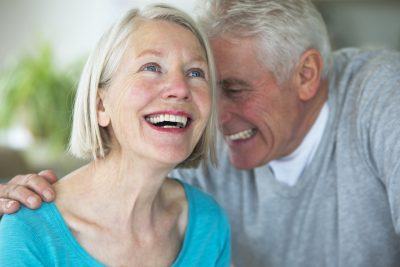 Couples counseling will take you in circles and confuse you.
When you first go you'll hear "tell me about what's going on", or something like that. Or, you might be subjected to big time wasters. Especially if you have a lot of money, or good insurance. If so, they will want to hear about your childhoods and… what does that really have to do with anything? Do you think you can only be what you are based on your childhood?? Do you think you have no free will? That you can't change? Let's be honest; time is literally money for them! No matter how noble someone is they want to make more money. But, The Marriage Foundation is not going to waste ANY time.
I learned a long time ago that if you want to create something, and its new, not part of your habit patterns, you need to seriously front-end your energy. So you need to get a big jump start, one that is calculated for success… and that is exactly what The Marriage Foundation program does. We give you things you have to do. Right off the bat we have you busy on the most important thing to do, ever!
Our marriage program, which is a 2 month series of step by step video, and text, online classes, plunges you right into what you need to do… emphasis on DO! We do not mess around! Naturally, well not "naturally" for couples counseling, you have access to us anytime of day or night. We get back to our clients within hours! A question has to be answered. Otherwise you are left hanging, and that is not helpful. Try calling a therapist on the weekend!… our motivation is YOU! We have plenty of resources, so we do not have to pander to you or hope you book another session with us. Everything is covered. So, if you have a question we answer it. Unless things are beyond nasty (if your husband is a pedophile we cannot help you save your family so he can molest your children) we will find a positive approach to help your marriage, as best we can think of.
Are you tired of hearing about the flaws of couples counseling? If you wish, you can do your own research, or book some sessions, and find out the hard way. I prefer to toot our own horn from this point.
The Marriage Foundation is one of a kind. We have seen failures, of course; but they are rare. We are human, so sometimes we think a couple is going to have a very difficult time getting their marriage on the happy track, again. But we have been surprised, too. The reasons for our success are simple. Here are a few.
We never get into the problems you are having now. 
Your current problems are not what is hurting your marriage. The things you did, and didn't do are what caused the current problems. If you are having constant stomach aches, the doctor shouldn't just give you antacids; she should get you off the pepperoni pizza!
We neither blame nor excuse (unless its dangerous).
Again, the current issues can drag you into the quicksand of never getting your marriage on track. If you had just fallen off track,  by some quirky thing, you would not need any help. We go to the roots.
We set the standard for success to be true happiness.
"Patching things up" is temporary. You may slip, but you will always have access to the program you purchase, and you always have access to one of our experts. As a 501c3 nonprofit we are here for the duration. You're covered.
We try to help everyone, Some people have a small issue in an otherwise good marriage, but they get "stuck", for whatever reason. Sometimes we just have a blind spot in our vision, or whatever. In those cases we are more than happy to help, for free. All you have to do is write to us… here is the link.
Sometimes, people are going through very tough times financially; it happens. In those cases, although our programs are not very expensive, we have a program that is affordable by anyone… here is the assistance link.
For everyone. The Marriage Foundation is special. It was not founded as a money maker, but a way for those of us who work here to help our fellow man in a way that we think will have the greatest long term impact. We want you, and your children, and future generations to benefit. So we don't just "fix" your marriage. We teach you how to have what we think is one of the greatest gifts there is; a truly healthy, which means, happy, marriage.
If you wish to reach out to us for any reason at all, please do. We are here for you.