A reader asks, "In all other ways, he is a great husband. He is a good man and doesn't cheat on me. Also, he is a good father to our children. But when we are at Starbucks or a restaurant, he always flirts with the girls who take our order."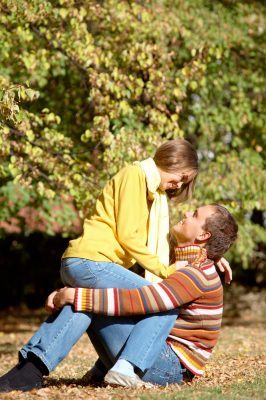 "I pretend it doesn't bother me, but it makes me feel like I'm on a date with someone who is always looking for a better catch. It's humiliating, as I stand there trying to smile. Why does my husband flirt?"
"I have read about standing up to my husband and telling him how I feel, but I know him. I don't think it would work. He would get angry and call me insecure. Then he would tell me something like, 'I married you, didn't I?'"
Our Response
There are biological reasons why your husband might still be looking around that are worth sharing, if that is what he is actually doing. But, he is probably just showing you he is still "cool." Sometimes, it is that simple.
(I write these articles for people who wish to recapture and build love in their marriage. I will never trash or condemn either spouse – that does not mean I cannot see the errors. But I live by the saying from Gandhi; "hate the sin, not the sinner")
Many years ago, there was a comedian named Flip Wilson who was famous for saying, "The devil made me do it." It got a laugh every time. But what really "makes us" do things are our two main biological drives. The first is our drive to survive (which we won't discuss here). The second is our drive to procreate. It's not so much "the devil" making us do bad things all the time as it is these pesky drives.
The drive to procreate doesn't affect men and women the same way, as you well know. It tells women to nurture and protect their children and expresses itself various beautiful ways.
But the drive to procreate in men is simple, though not as kind: S-E-X. The drive screams at men to perform and then move on. If not for inner wisdom, social pressures, and personal restraint, it would still be a jungle out there.
Men override their drive to procreate in order to get along with others. The men who make it look like it's no sweat to override those urges are either good at hiding it or have a clinical reason for a reduced sex drive. Some wiser men have made it a habit to divert that constant energy to other creative endeavors.
The actual reasons your husband flirts are unknown to him, otherwise he wouldn't do it. He doesn't want to hurt you; he just wants you to understand him. His openness about it sends a message of trust. I think he trusts you enough to reveal what we can call his "boyishness."
Is it okay that he does it?
There is no perfect relationship or perfect behavior in this world. Plus, you describe some qualities he has in very positive ways. He is a great dad and he is a great husband. Also, he clearly is not hiding something. I wouldn't say a word, nor entertain the desire for him to change. It would be better if he did, but this is far from a marriage buster.
Since you are having difficulties, I have some suggestions that will help put you at ease:
Re-frame his behavior in your own mind. Instead of judging him—which is uncalled for—consider this silly behavior. Refuse to let your mind convince you of feeling threatened. Try to see it as "cute," so you can smile at him when he is flirting.
Engage right along with him. If you jump into the conversation with your own compliments for the servers, it will change the dynamic from flirtatious to friendly. Your added energy will lighten things up.
Disallow negative thoughts about your husband. It's your mind, and you can make it think and feel how you want. Your habits are also under your control. You can create all kinds of positive thinking in your mind. This will bring you happiness. That happiness you feel will be a wonderful part of your marriage.
Your husband is a great treasure in life. Love him, show him you love him, and everything will be OK.